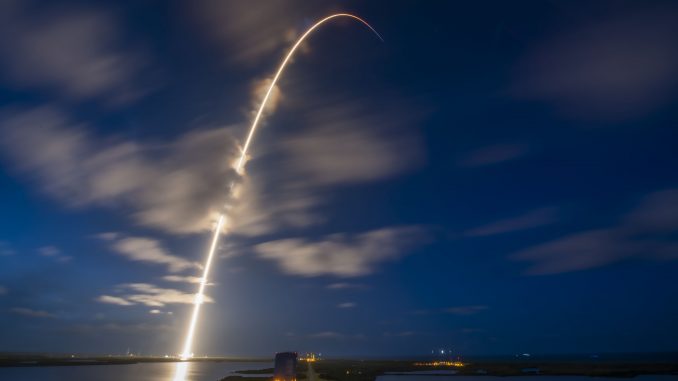 Yesterday, SpaceX launched South Korea's first-ever deep-space mission on a Falcon 9 rocket.
The Korea Pathfinder Lunar Orbiter (KPLO), otherwise called Danuri, is the first step toward a planned robotic moon landing by 2030.
As per the , the Danuri will:
[KPLO] will be the first step for ensuring and verifying [South Korea's] capability of space exploration. Lunar exploration will enhance the space technologies of Korea, increase the value of Korea and stimulate pride [in] Korean[s].
The Danuri aboard the Falcon 9 launched from Florida's Cape Canaveral Space Force Station last night.
As per Korean officials, the Danuri orbiter will arrive in its Moon's orbit in mid-December.
The planned orbit will be circular and around 100 km off the Moon's surface.
The orbiter carries five scientific instruments, including four South Korean-made instruments.
The launch and mission is a co-sponsored mission with NASA.
KPLO project manager Sang-Ryool Lee said this about the mission:
It's fantastic that the Korea Aerospace Research Institute lunar mission has NASA as a partner in space exploration — we're excited to see the new knowledge and opportunities that will arise from the KPLO mission as well as from future joint KARI-NASA activities.
The launch was SpaceX's thirty-third of the year, which set another new record for the space company.