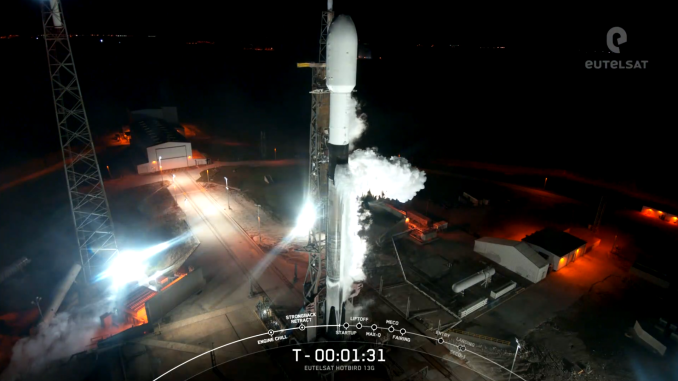 SpaceX's Falcon 9 rockets have had a busy year, and they have now completed their 50th launch in 2022.
The 50th launch successfully put Eutelsat's Hotbird 13G satellite in geostationary orbit. The mission took off from the LC-40 pad at Cape Canaveral Space Force Station.
Liftoff! pic.twitter.com/0u8xsEWwML

— SpaceX (@SpaceX) November 3, 2022
The satellite weighed 4.5 tons. It was the Falcon 9's 160th consecutively successful launch. For context, SpaceX completed the 40th Falcon 9 launch in September.
SpaceX recovered the B1067 booster after it landed on the droneship Just Read The Instruction (JRTI). It was its 5th launch after debuting in June 2021.
The last flight of this booster was 45 days ago.
The payload fairing was made from halves completing their 4th and 6th flights. While boosters get the attention for reuse, the fairings are valuable too.
Each half cost up $3 million, according to Elon Musk in 2017.
There are no fewer than five other Falcon 9 launches this month. SpaceX's more powerful Falcon Heavy completed a USSF launch on November 1st.
Watch Falcon 9 launch the Eutelsat HOTBIRD 13G mission to orbit → https://t.co/bJFjLCzWdK https://t.co/gvEouwhp4v

— SpaceX (@SpaceX) November 3, 2022