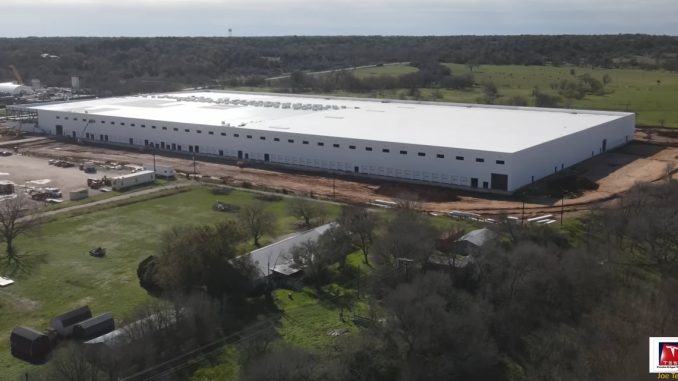 SpaceX is currently building a new facility in Austin, Texas, where the company will be manufacturing Starlink equipment. As construction gets closer to completion the aerospace company has started hiring for the new factory.
Along with the new job postings, SpaceX has also recently started including pay rates for all positions across the country.
In Austin SpaceX is hiring for up to seven different positions including an Operations Manager, Injection Molding Production Supervisor, Tool and Die Specialist, Chemical Engineer for PCB production, Factory Automation Engineer, Sourcing Specialist, and Facilities Engineer.
It is in the job description for the Operations Manager, first noticed by Twitter user Nathan Owens (@VirtuallyNathan), that SpaceX reveals the building under construction is a factory for Starlink equipment, confirming our previous reporting.
"To meet growing demand for Starlink, we are opening a new Starlink Factory in the Austin area to manufacture Starlink Products and we are looking for a talented Operations Manager to lead initial bring up and long-term growth of the new site," the job description reads.
A feature on all job postings that SpaceX appears to have recently added is pay ranges, which can be in the form of an hourly rate or an annual salary amount. For the Operations Manager position noted above the successful applicant can expect to be paid between $130,000 to $180,000 per year.
Build Technicians at Boca Chica can expect to be tween $18 per hour at Level 1 and up to $28 per hour at Level 3.
Interestingly SpaceX does not appear to adjust pay rates based on where the job is located and local market conditions, and instead sets their rates equitably for the same job category across the country.
For example Software Engineers are paid the same in Redmond (WA), Hawthorne (CA), Brownsville (TX), and Cape Canaveral (FL), between $120,000.00 – $145,000.00 for Level I and between $140,000.00 and $170,000.00 for Level II.
You can see a drone flyover of the Austin facility from last month below.