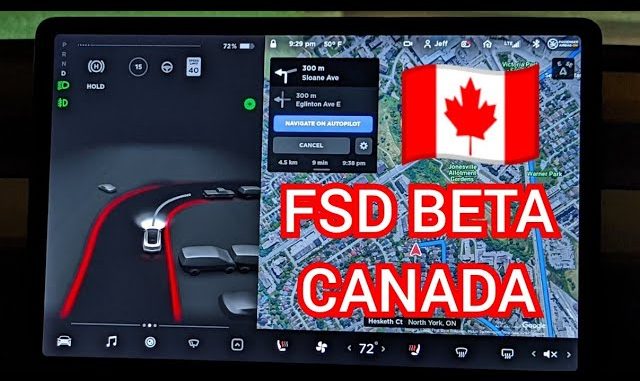 Less than two days after expanding Full Self-Driving (FSD) to Canada, Tesla has started sending the 2022.4.5.20 software update to more cars on Monday afternoon.
We received our first report of the update just after 1:00pm PST from an owner in Ontario with a 100 Safety Score.
https://twitter.com/DriveTeslaca/status/1508538818374164481
Soon after sharing the news on Twitter, multiple other users reported receiving the update as well.
Update tracker Teslafi also shows there are currently 37 cars on their service waiting to download the software.
If the update hasn't appeared in your car, don't lose hope just yet.
Tesla doesn't typically send the software in one large batch, so we should see more instances of the downloads over the next few hours.
UPDATE 1:41pm PST: Based on what we are hearing from our readers, the update has so far appeared only for those with a 100 Safety Score. This is the same pattern as Saturday night, with 99's getting within an hour of the update first appearing.
UPDATE 3:54pm PST: It looks like this second wave was either really small, or Tesla has paused the rollout. We have not seen any reports of the download appearing in the last 30-45 minutes.
UPDATE 5:25pm PST: Elon Musk has said the update will be sent to owners with a 99 Safety Score later tonight.
Going out tonight for 99 scores

— Elon Musk (@elonmusk) March 29, 2022
This is a developing story, keep checking back for updates…