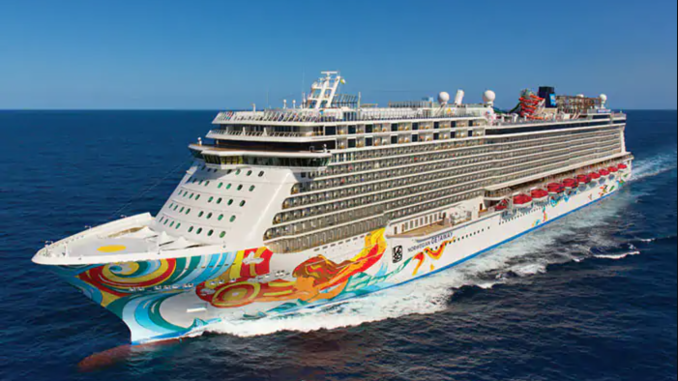 SpaceX has secured another major cruise line as a customer as Norwegian Cruise Line (NCL) has signed an agreement to provide Starlink internet onboard its cruise ships.
We first reported on the possibility of NCL signing with SpaceX back in November when a passenger on the cruise ship Norwegian Breakaway spotted nearly a dozen Starlink Flat High Performance dishes. Drive Tesla reached out to NCL for confirmation, with the company replying they had no information to share at that time.
While NCL still hasn't announced anything officially, it looks like a little over two months later the company is all set to begin providing Starlink internet to its passengers. The information comes from Cruise Critic forum member 'the more ports the better' who is currently cruising on the Oceania Riveria. According to the user the cruise line's internet department confirmed with him during a meeting that testing has been completed and the contracts have been signed for Starlink deployment across their entire fleet.
After testing Starlink on Breakaway, the company is currently installing equipment to the NCL Getaway starting today. After that the deployment will go fleet wide, including to their other cruise lines Regent and Oceania, which combined with NCL totals 29 ships.
If all goes well the company hopes to have Starlink installed on all of those ships before the end of 2023, according to the information shared by NCL's internet department. No information was provided on pricing or when Breakaway will officially start offering Starlink to its passengers.
With NCL now on board this brings the number of cruise lines offering Starlink internet to six, with the others including Royal Caribbean, Carnival, American Cruise Line, Hurtigruten Expeditions, and SeaDream Yacht Club.
We have again reached out to NCL for comment but have not received a response at the time of publication. We will update this article when we do.