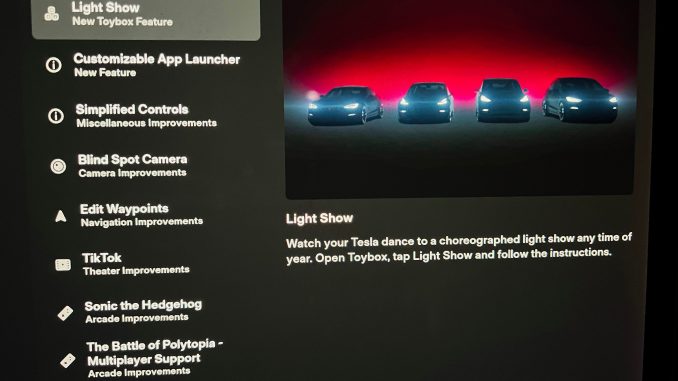 Tesla owners anxiously waiting to receive the holiday software update will have to wait a little longer, but it looks like it will still arrive before Christmas.
After initially saying the update should be deployed on Tuesday, Elon Musk now says the public release should begin tomorrow evening.
The delay appears to be because more testing is required from internal owners (aka employees) to iron out any bugs or issues before a wide release.
Tesla holiday software release being tested with internal owners today. Broader rollout starts tomorrow evening.

— Elon Musk (@elonmusk) December 22, 2021
Along with the release of the holiday update, Musk also confirmed that FSD Beta 10.8 will be released at the same time, again pending any major bugs discovered over the next 24 hours.
Yes, but if we find unexpected bugs, release might be delayed until 24th

— Elon Musk (@elonmusk) December 22, 2021
Even though the holiday update is only available to employees for now, the release notes for 2021.44.25 were leaked earlier this week.
If the testing goes well, the update should include a number of new features like a Blind Spot Camera, Light Show, updated UI, and much more.
You can read more about the update below.
Tesla 2021.44.25 Holiday Software Update Release Notes Leak Early: New UI, Light Show, and much more