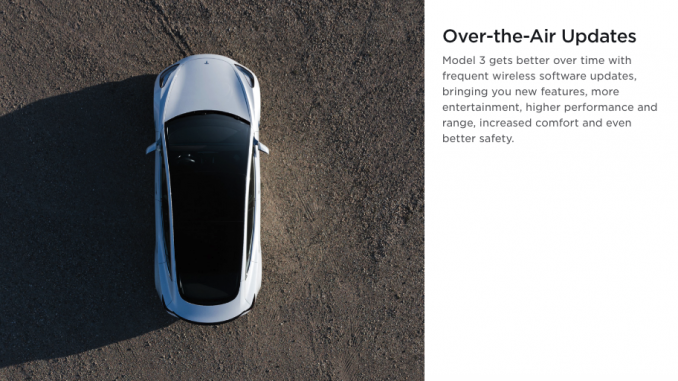 Tesla performed a big push of the 2021.32.20.1 software update this afternoon to Model 3, Model X, and Model Y vehicles. Owners began reporting the new release just after noon PST.
https://twitter.com/kkvr2823/status/1441120568892276745
Of note the size of the update was different between the Model Y (~294.2MB) and Model X (576MB).
This update appears to not include Tesla Vision cars, which are are still on 2021.4.21.3.
Here are the 2021.32.20.1 release notes, which appear to be the same as the 2021.32.10 update indicating this contains minor fixes and improvements.
Immersive Sound
Immersive Sound now has additional granularity along with an AUTO setting which will adjust based on the type of content playing. To access, tap Media > Audio Settings > Immersive Sound > AUTO.
Nothing visually. Same release notes as the 2021.32.10 update. pic.twitter.com/yaA8kplnRg

— KKVR (@kkvr2823) September 23, 2021