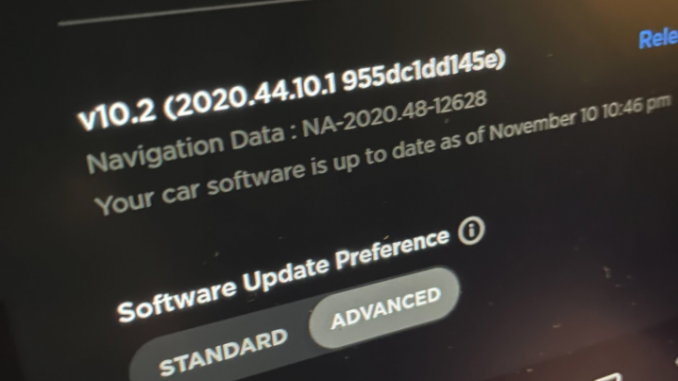 Tesla has started deploying a new 2020.48 navigation map update to vehicles in Canada last night.
Like most map updates that have happened in the past, this one is quite large coming in at more than 6GB, according to Drive Tesla reader KK Tesla Model Y in Calgary.
I think i got a massive Navigation Map update today! pic.twitter.com/xM9QxNEJFy

— KK Tesla Model Y 🇨🇦 #FSDBetaCanada, 2020.44.10.1 (@kkvr2823) November 11, 2020
This replaces the previous version that was deployed earlier this year, 2020.12-11866, and likely includes general map updates like new roads and updated speed limit data.
Interesting. I just checked and I'm still on 12-11866 pic.twitter.com/6UqZ1JlxgL

— Drive Tesla 🇨🇦 (@DriveTeslaca) November 11, 2020
Let us know in the comments below if you've received this update, and if you've noticed any changes.
UPDATE: According to Tesla hacker @greentheonly, this update includes more details to the maps, leading to the large download size we mentioned.
New North America maps were spotted in the wild, version 2020.48-12628.
In addition to whatever updates, it appears to add even more details to the maps. The file size is 500M bigger than on 2020.12 maps (11% difference), there's a new capability flag set in the newer version.

— green (@greentheonly) November 11, 2020