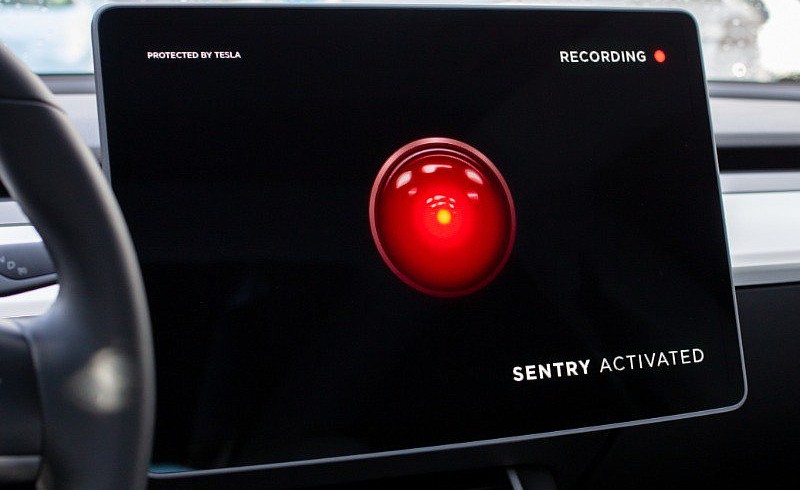 It appears the general public are still blissfully unaware that Tesla vehicles can continuously monitor their surroundings, and record video from 4 different angles capturing anything that happens around the vehicle. The driver of this silver Infiniti Q50 in Tucson Arizona is one of them, and she committed a hit and run, and then put herself directly in the view of the rear camera.
The incident occurred the evening of November 28, 2019 at The Westin La Paloma. The driver attempts to leave their parking spot next to the silver Tesla Model 3, and somehow turns too sharply and makes contact with the front of the Tesla, causing quite a bit of damage in the process. Unfortunately the owner of the Tesla, Douglas Izzo, didn't eject the USB storage device correctly, and most of the files were corrupted, so couldn't get the video from the other angles.
After the accident, she exits her vehicle and goes to the rear of the Tesla, and appears to take down the license plate. Unfortunately she did nothing with it, as the owner hasn't been contacted by her or her insurance company in the days since.
Arizona doesn't mess around when it comes to hit and runs. Not contacting the owner of a parked vehicle that you hit is a class 3 misdemeanour in Arizona, which can carry with it 30 days in jail, 1 year probation, and a $500 fine.