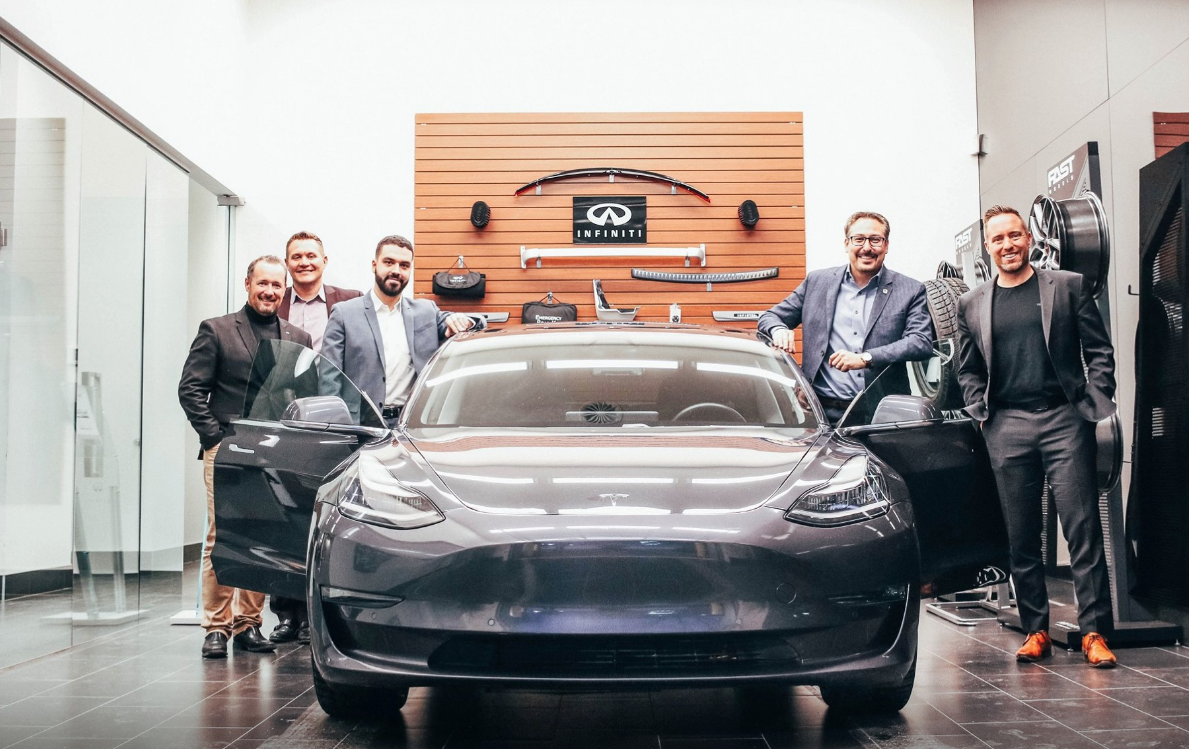 When Steve Lussier, the mayor of Sherbrooke, Quebec, was looking for an electric vehicle (EV), his usual automaker of choice, Infiniti, offered no EV options, and only plan to release their Infiniti QX electric SUV in 2021. That wait was apparently too long for Lussier.
Apparently being mayor of Sherbrooke gives you some clout, as the Infiniti dealership there came up with a great solution for him until 2021 – sell him a Tesla Model 3 instead. In a post to their Facebook page, they shared several pictures of the big moment, as well as saying that he can drive the Tesla until 2021, when Infiniti plans to release their first EV.
While this is a great PR stunt for the Sherbrooke Infiniti dealership, I have a feeling they may have just lost one of the long time customers. After driving a Tesla for 2+ years, they're going to have a hard time getting Lussier out of the Tesla and back into the drivers seat of an Infiniti.