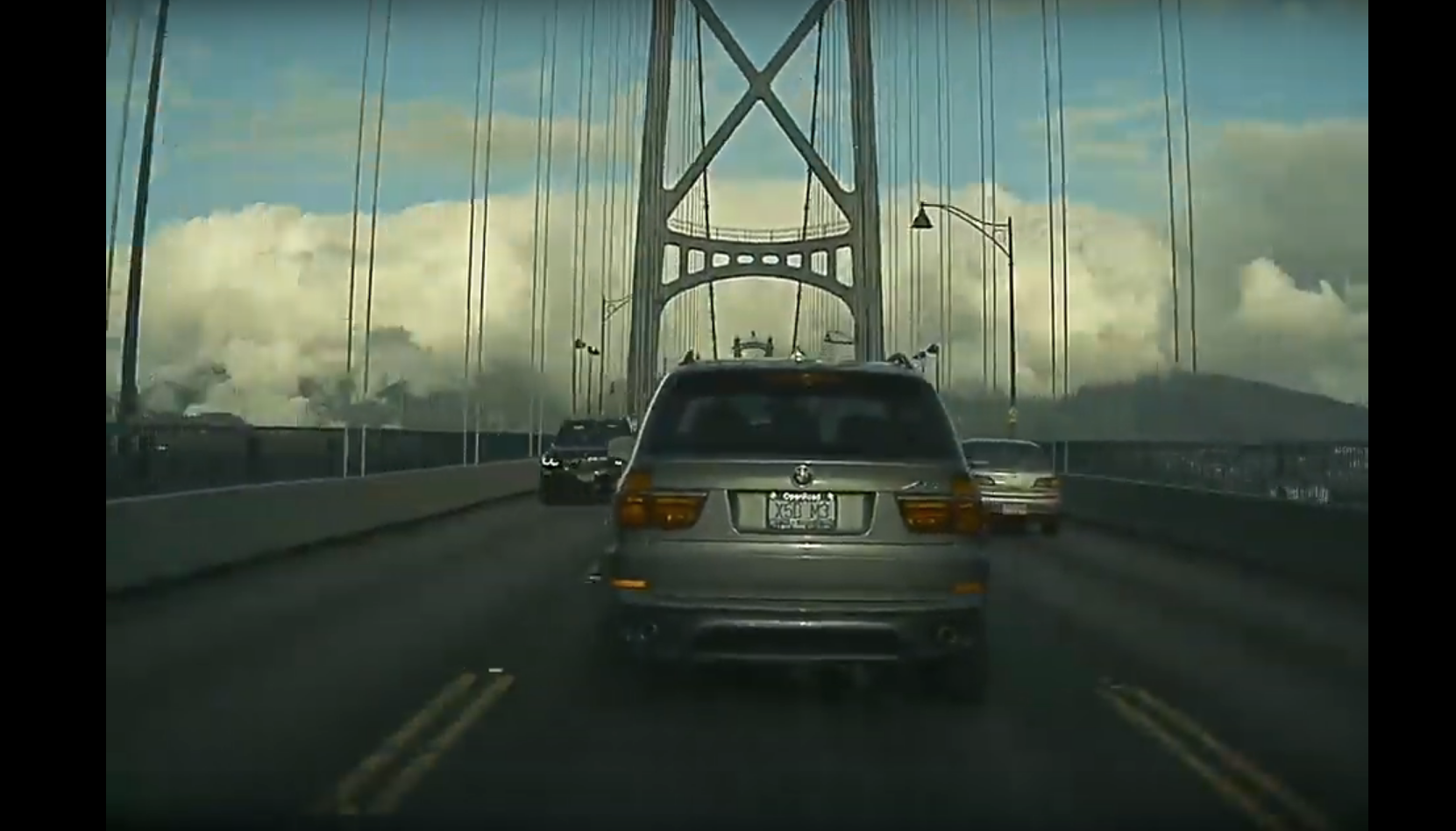 If you've ever been to Vancouver, chances are you've driven across the landmark Lions Gate Bridge, which connects downtown Vancouver with the north shore. There are always accidents on this bridge that can snarl traffic for hours, but fortunately in this incident the driver of the Tesla was able to avoid an accident.
Save with big discounts at your favourite Tesla accessories stores, like 10% off at Tesmanian, TesBros and Nikola Pro, plus many more. Coupon codes at DriveTeslaCanada.ca/deals.
The Tesla is driving in the center lane minding their own business as they approach the bridge, with no interactions with the BMW driver prior to the incident. All of a sudden, a BMW X5 appears on the right and cuts off the Tesla Model 3, almost side-swiping him in the process.
There was plenty of room in front of the Tesla for the BMW to make a safe lane change, and no need to change lanes as they had just entered the bridge, so it appears this is a case of road rage. If the driver of the Tesla had swerved more to avoid contact, he could have entered the opposing lane of traffic causing a potentially fatal head-on collision.
Hopefully the driver of the Tesla has forwarded this video on to the local police for a potential ticket and fine for the BMW, as the license plate is clearly visible. Check out the video below and let us know what you think.
Get 10% off at Tesloid.ca or Tesloid.com with coupon code DTC10 at checkout. Quality Tesla accessories with FREE shipping across Canada and the US.