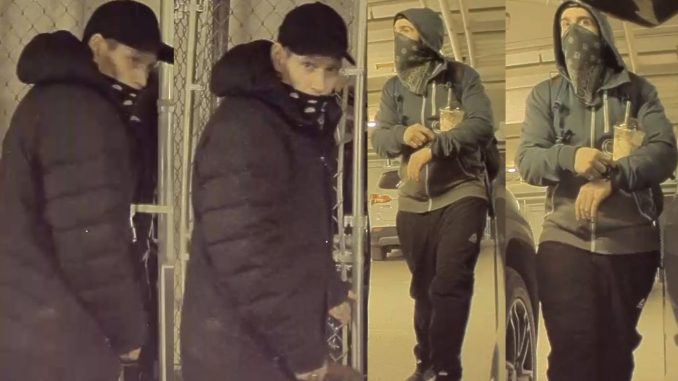 Police are seeking information on two suspects that were caught on Sentry Mode breaking into storage lockers in Calgary, Alberta.
The incident took place at around 4:38am on March 18, 2022 in northeast Calgary.
The two suspects are seen entering an underground parking garage and walking directly past a Tesla Model 3, which fortunately triggered Sentry Mode.
The multiple cameras on the vehicle captured perfect images of both suspects as they broke into a storage locker directly in front of the Tesla.
After rummaging through the storage locker one of the suspects triggers Sentry Mode a second time. The flash of the headlights visibly startles him, and he promptly looks up to see if anyone is around before quickly walking away.
Images of the suspects are below, as well as the full video of their crime spree.
Anyone with information on the suspects is asked to contact the Calgary Police Service at 403-266-1234 and quote file #22113634.