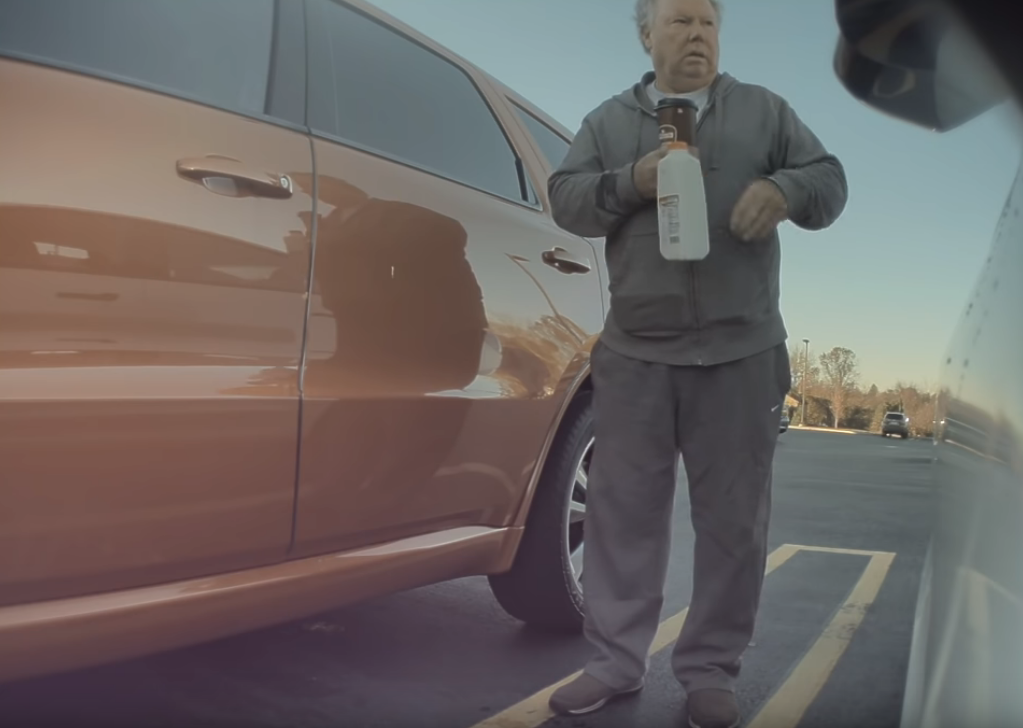 We've seen people keying Tesla's caught on Sentry Mode. We've seen people door dinging Tesla's. Now for perhaps for the first time we've seen someone dump a cup of coffee on a Tesla.
Jose Rivas from Richboro, PA posted the Sentry Mode video on YouTube showing a man approach his Dodge parked next to a Tesla Model 3, hands full with two cups of coffee and milk. He then fumbles around in his pockets looking for his keys (Tesla owners don't have to worry about this, maybe that's why he gets mad), and in the process spills his coffee on himself. After finally getting his car unlocked and door open, he takes one of the cups of coffee and proceeds to dump a good portion of it on the passenger door of the Tesla, for no apparent reason.
The driver backs then enters his vehicle, backs out and drives away. Unfortunately he has no front plate on his vehicle, but we get a very clear view of his face in the video. Fortunately no damage occurred in this latest vandalism against Tesla incident, caught on Tesla's Sentry Mode.