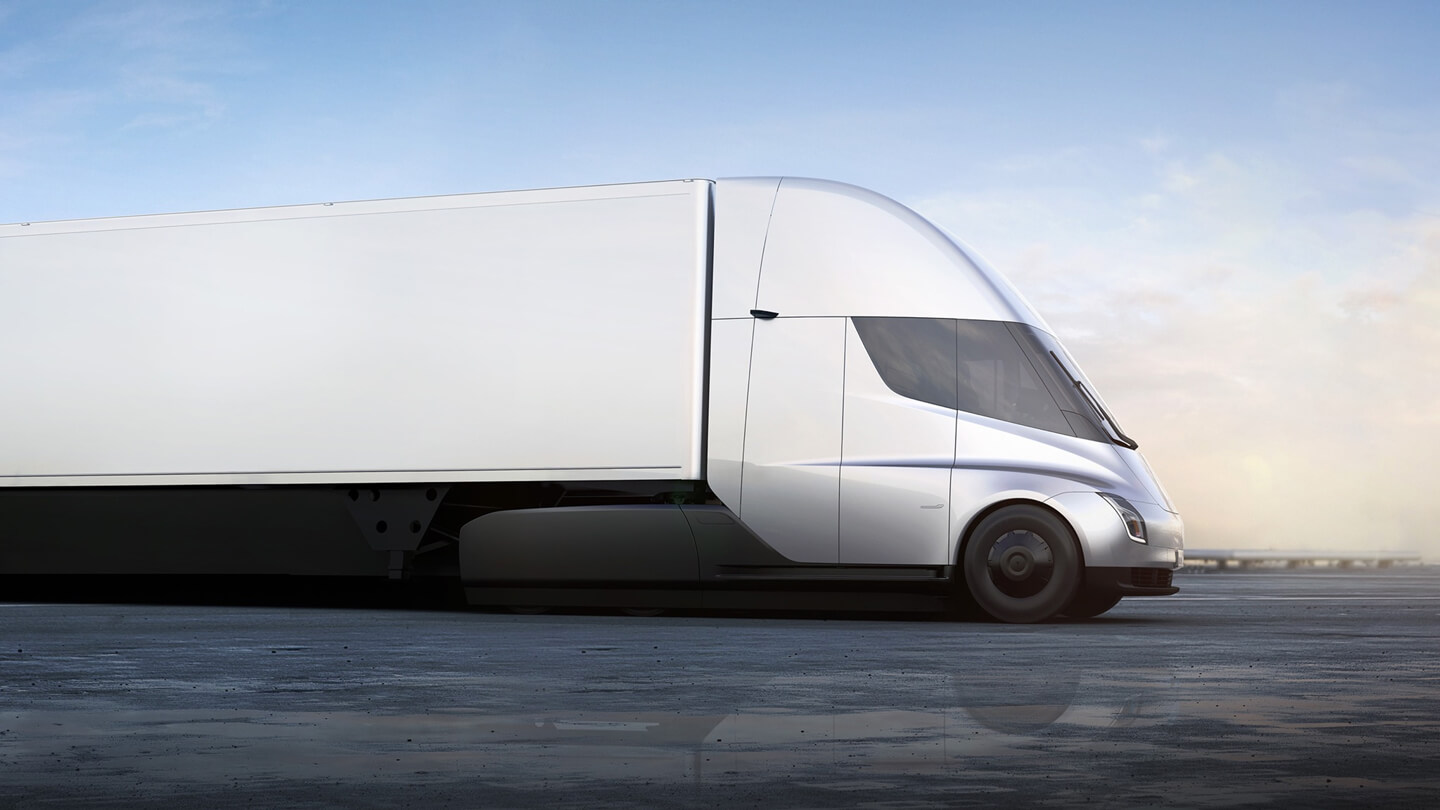 The highly anticipated Tesla Semi has hit yet another stumbling block. After first being unveiled in 2017, subsequent delays resulted in the start of 'limited' production to late 2020, reiterated by Tesla in an email to reservation holders earlier this year.
Save with big discounts at your favourite Tesla accessories stores, like 10% off at Tesmanian, TesBros and Nikola Pro, plus many more. Coupon codes at DriveTeslaCanada.ca/deals.
With the release of the automakers Q1 earnings yesterday, Tesla revealed yet another delay in production and the first deliveries, which is now pushed back to 2021, two years after the initial date promised by Tesla.
"Lastly, we are shifting our first Tesla Semi deliveries to 2021."
The Tesla Semi was spotted in Canada earlier this year in Ashcroft, British Columbia. It was suspected to be on its way to winter testing in Alaska.
The Semi is expected to be priced at $190,000 CAD for the 475km range version, and $230,000 CAD for the 800km range version.
If you want to reserve one, be prepared to put down $26,000 in order to do so. If want one of the limited edition Founders Series Semi trucks, that will set you back $257,000 CAD, and you'll have to pay that all upfront.
Get 10% off at Tesloid.ca or Tesloid.com with coupon code DTC10 at checkout. Quality Tesla accessories with FREE shipping across Canada and the US.