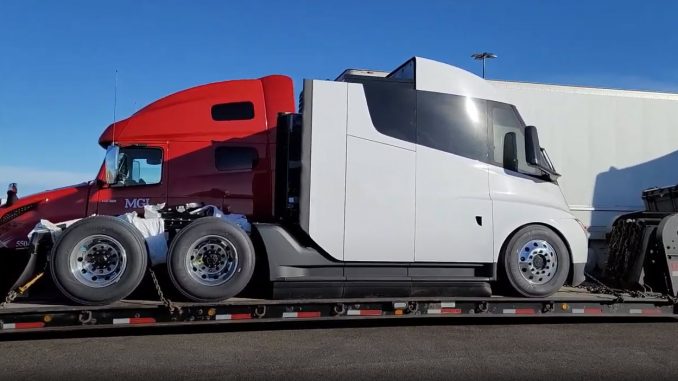 Earlier this week we shared pictures of a brand new white Tesla Semi truck spotted on the highway near Sacramento. Along with the new paint colour, it also had a number of new design features likely introduced to kill Nikola Motors' patent infringement lawsuit.
With the Semi being transported without any coverings, it has been spotted again at a rest stop. In a video posted to YouTube by Cory Draper, we get an up-close look at some of the components of the newly designed Semi.
Another shorter video was also posted to YouTube. With snow falling it appears as though this one was taken near Reno, the location of Tesla's Gigafactory Nevada and likely destination of the prototype.
We should be seeing a lot more of these electric Semi trucks on the road over the next two years. Drive Tesla reported earlier today that production is targeted to begin by the middle of 2021, ramping up to 10,000 units by the end of 2022.
Check out the full videos below.
h/t:
InsideEVs