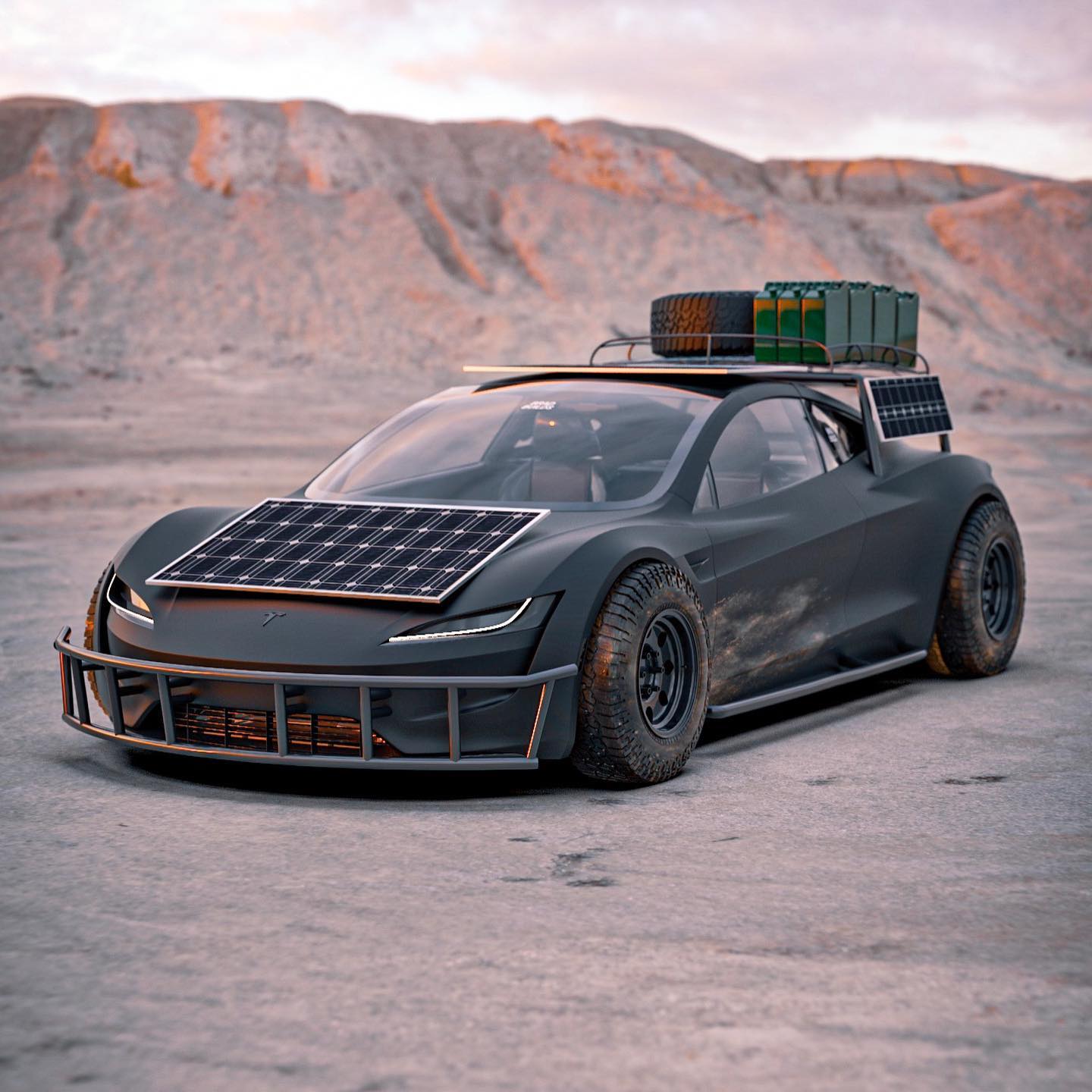 With everything going on in the world right now, it is sometimes not hard to think that we might soon see the Four Horsemen of the Apocalypse ride into town.
If that day were to come, this may be the vehicle you want to have to help you survive the impending doom.
Designed by concept artist Brad Builds, the Tesla Roadster is finished in matte black, and has been modified with some of the things you'll need to survive like bumper guards, heavy duty tires, and a roof rack to store supplies and a spare tire.
You also wouldn't need to worry about running out of power, as it includes several (hopefully very efficient) solar panels to keep the car running for years to come.
Check out the full gallery below.