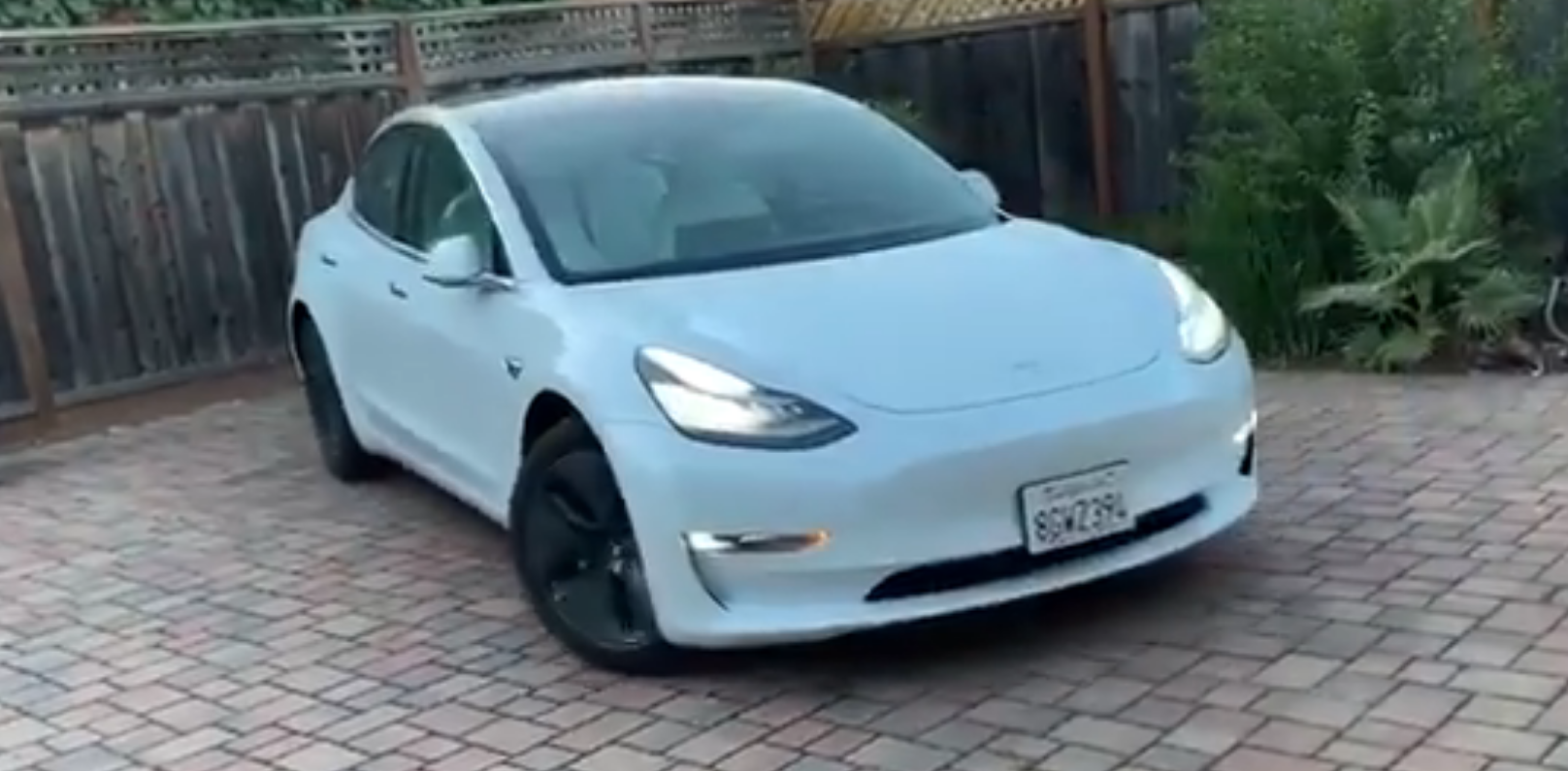 Smart Summon has been out for a couple of weeks in the US now (Canada is still waiting, as the weekend has now passed), and you've probably all seen the countless videos across social media of Tesla's navigating busy and not-so-busy parking lots, some with more success than others.
Save with big discounts at your favourite Tesla accessories stores, like 10% off at Tesmanian, TesBros and Nikola Pro, plus many more. Coupon codes at DriveTeslaCanada.ca/deals.
Today we came across this video of a Model 3 performing what I think may be the best Smart Summon to date. This one didn't take place in a busy parking lot where it had to navigate around lots of cars and pedestrians, but rather it happened at an owner's house.
The Tesla went from a garage at the back of a house, navigated a multi-point turn while avoiding a dip in the driveway, then along a narrow driveway along the side of the house, to the owner waiting at the front of the house. For a first release software to perform such a complex set of manoeuvres to get to the required destination is seriously impressive. We can only expect Smart Summon to get better as more and more owners test it out in scenarios like this (there were over 550,000 Smart Summons in the first week alone).
@elonmusk @Tesla @TeslaMotorsClub @Model3Owners v10 summon ROCKS !! -from my garage at the back of the house to the front of my house Thru a narrow driveway with a multipoint turn and avoiding a bad dip in the driveway.
FSD tipping point. Thanks Tesla team 🤛 pic.twitter.com/w5m3twwVSt

— jet kohli (@jetkohli) September 28, 2019