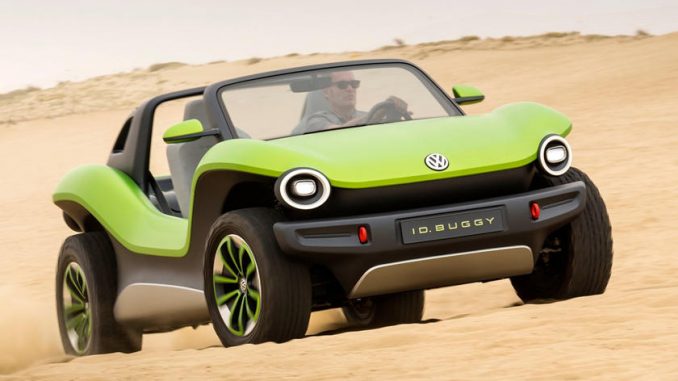 First revealed in 2019 at the 2019 Geneva Motor Show, the ID.Buggy was intended to be Volkswagen's attempt at an electric off-roader that was targeted to enter production in 2021.
The ID.Buggy was not intended to be a mass-market vehicle, instead having a limited-production run with help from e.Go Mobility, a German manufacturer of electric vehicles.
There was some bad news over the weekend however, as it was reported e.Go had filed for bankruptcy, likely ending the ID.Buggy before it was even born unless a new partner can be found.
But a recent trademark filing first found on the VWIDTalk Forum shows the concept car may still be built, and it could come with a new name.
The filing, received by the trademark office in Europe today (August 31, 2020) with a status of "Application under examination" shows the new name as being the e-Thing, a throwback to VW's "The Thing" (Type 181/182), produced in the 1970's and 1980's.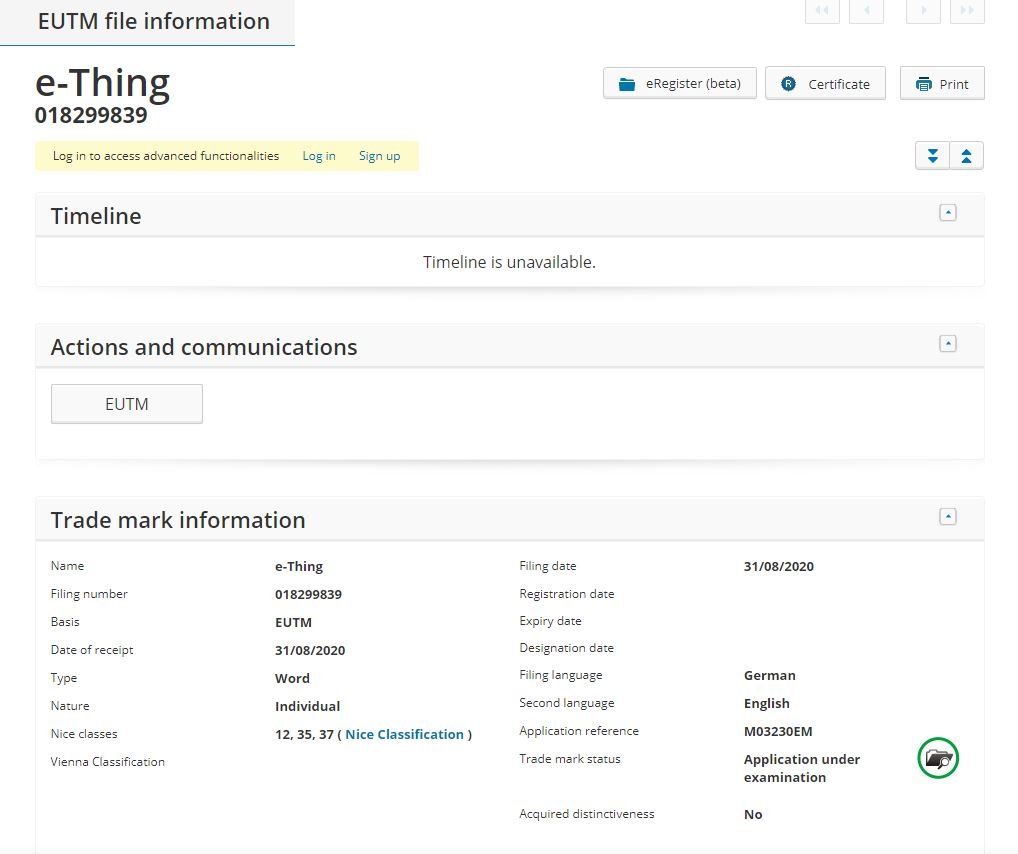 The concept ID.Buggy revealed in Geneva was actually a working prototype, and not just a concept vehicle for show. It had no doors or roof, but you could pay a little extra for an optional fabric roof.
At the time, it featured a 62kWh battery paired to a rear motor with 201 horsepower and 228 lb-ft of torque, which was reportedly good enough for 155 miles (249km) of range and a 0-60mph time of 7.2 seconds.
No pricing information was available at the reveal, but VW designer Klaus Bischoff said the off-roader "will be a toy for everybody", suggesting a reasonable price, likely below $30,000 USD ($39,000 CAD).