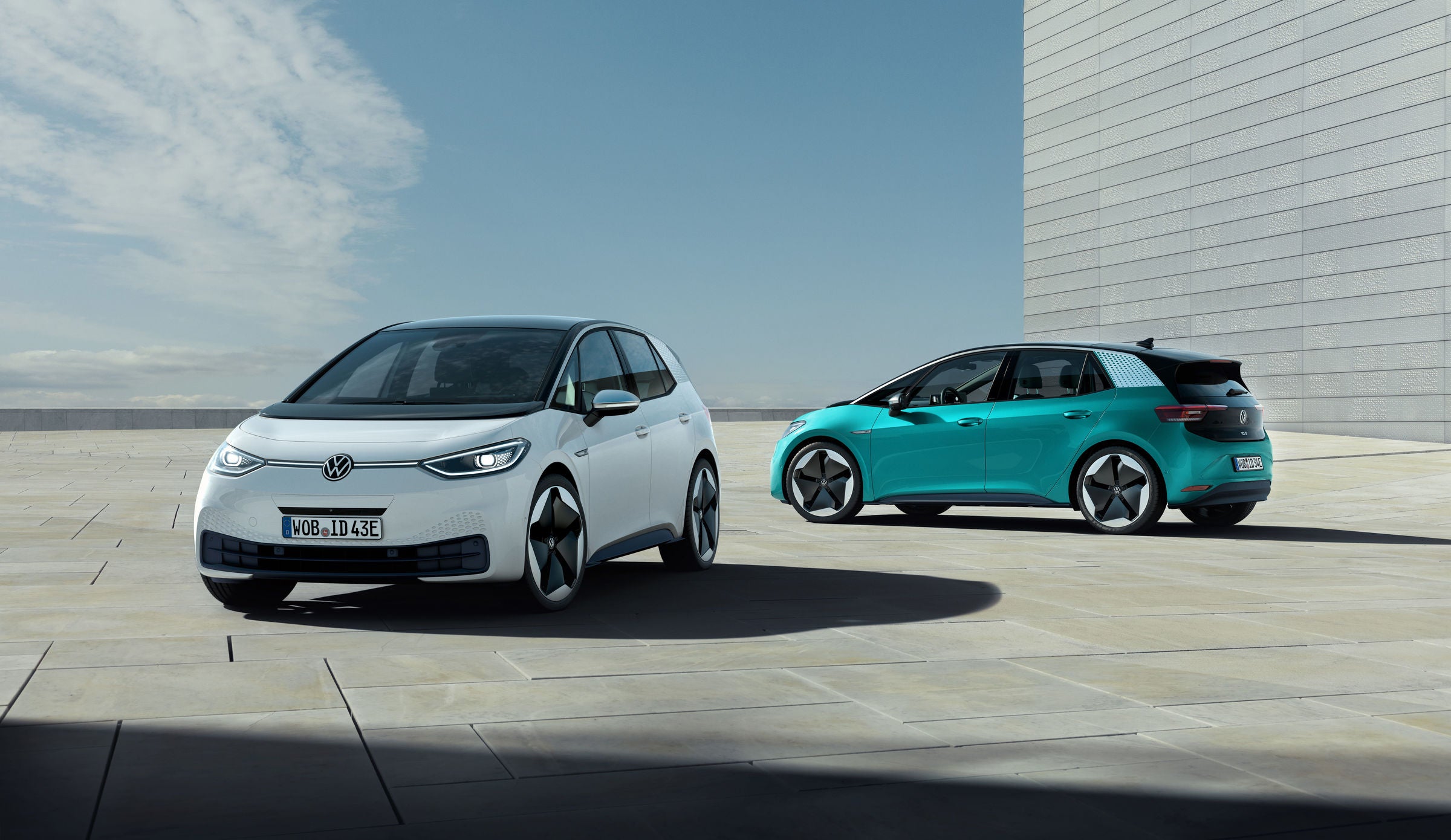 Volkswagen (VW) has had their eyes set on Tesla for while, with the CEO Herbert Diess saying earlier this year he is confident his company can one day overtake Tesla in the EV race.
According to the latest comments from VW's Employee Representative, Bernd Osterloh, the company believes that could happen sooner than most people think.
Not only do they think they'll overtake Tesla by producing more EV's, they also think they'll be able to surpass Tesla in terms of data collection for the eventual goal of full autonomous driving.
In an interview with a German newspaper Welt am Sonntag and reported by Automotive News Europe, Osterloh said he expects VW to be producing the same number of EVs as Tesla by 2023, if not sooner.
"If Tesla sets up three factories where 300,000 to 500,000 cars can be produced, then we are talking about a number of units between 900,000 and 1.5 million. We want to achieve the same in 2023, probably even earlier."
Osterloh believes VW can reach that number thanks to their MEB platform, which both the ID.3 and ID.4 are developed upon.
Taking things a step further, he also said in the interview VW will be able to collect more data than Tesla, which has currently logged over 3 billion miles of self-driving.
"Their [Tesla] advantage is that they already have their software in the cars and use it to collect data. But if we get our system into our cars, we will have much more data within a short time."
This statement follows VW CEO Herbert Diess' leaked comments from April in which he said he was worried about Tesla's huge lead in data collection. To combat this, VW was going to develop a Tesla "catch-up plan", which Osterloh confirmed as being the "Artermis" engineering task force.