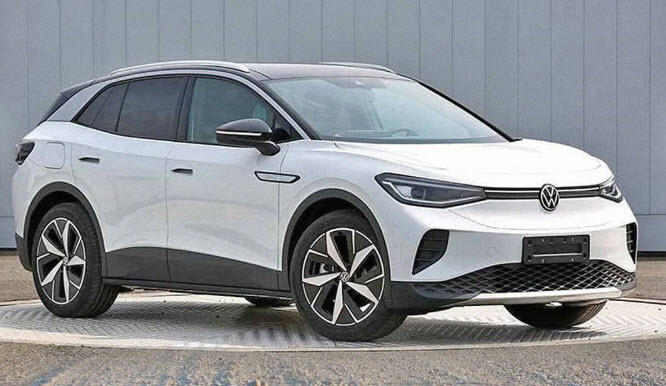 The Volkswagen ID.4 recently began production in Germany ahead of its anticipated launch in North America later this year.
Before it hits local dealerships in Canada and the US, the German automaker has announced plans to launch an online reservation system allowing customers to reserve their spot in line for $100 USD, reports Automotive News. Canadian reservation pricing hasn't been announced, but we expect it to be $150 CAD.
This is the first time VW has used an online reservation system for new models. According to Volkswagen of America's director of e-mobility, Dustin Krause, it gives them the opportunity to gauge early interest and more easily plan ahead of a new vehicle launch.
"[Online reservations are] a vote of confidence in our new products from our customers and gives us a sneak peek into purchase intention before the car even hits our showroom."
The introduction of online reservations could eventually lead to VW switching sales to an online model as well, which Krause says has huge potential given how COVID-19 has altered consumer shopping habits, even for expensive items like vehicles.
"We know that we are sort of at the crossroads of this new retail model, and certainly the impacts of COVID-19 have highlighted that even more. We have some customers, obviously, who still prefer the more traditional [dealership] experience, but we also see a fast-growing population of customers who want to go online, find their color and purchase it with very little intervention."
In a separate press release today, VW also announced the ID.4 will have a drag coefficient of 0.28, allowing it to acheive a range "of more than 500km" based on the generous WLTP standard. When it is tested and certified by the EPA in North America, expect that number to be in the 400-440km range.
The ID.4 is set to be officially revealed next month, but images leaked earlier this year show what appears to be the production version of the electric SUV. It is expected to start at around $35,000 USD ($47,500 CAD), and will first only come in a RWD configuration, with the AWD version available at a future date.