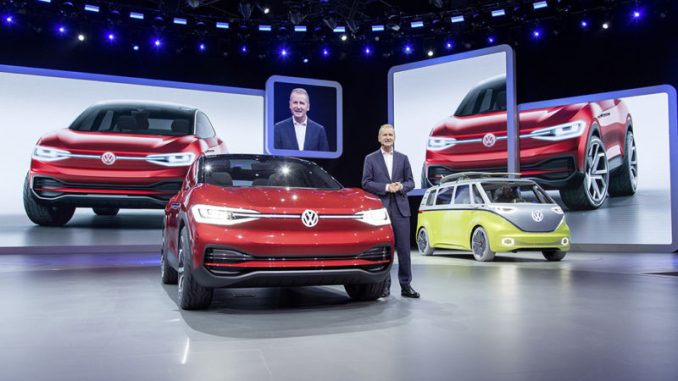 Volkswagen posted an impressive 25 per cent increase in electric vehicle sales in the first half of 2022.
This is especially impressive, as the company had a flatter than usual Q2 due to the war in Ukraine, semiconductor shortages and COVID shutdowns in China.
Thanks to reporting by InsideEVs, we have all the numbers.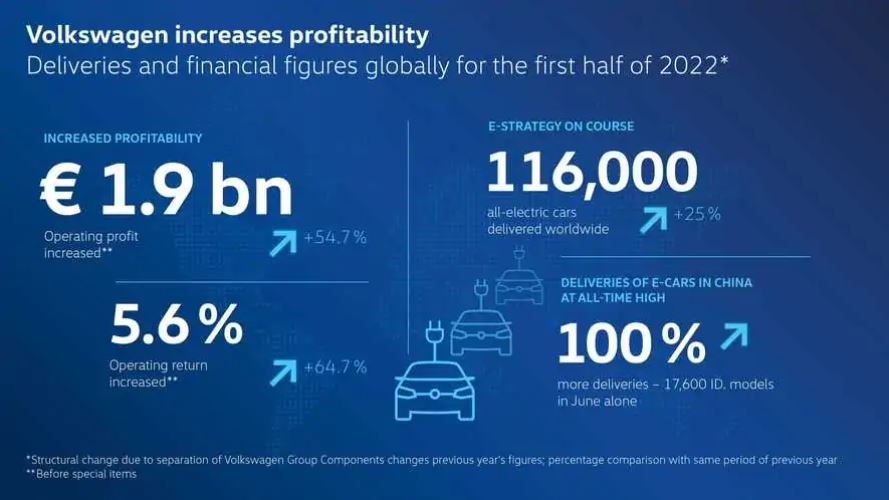 EV deliveries were also up with a 25 per cent increase, or 116,000 vehicles delivered worldwide.
Although their EV deliveries have been strong, their overall vehicle deliveries decreased by nearly 3.88 million vehicles year-over-year.
Even with this decrease, revenues and returns continued to grow.
VW is up 2 per cent year-over-year in revenues, with $134.9 billion USD for the first half of 2022.
While the Volkswagen brand specifically also had a solid first half.
The company's top-selling model is the Volkswagen ID.4, with 63,00 units.
When considering the company saw massive increases in sales in China, Volkswagen expects to be able to return to the fast growth we saw in Q3 and Q4 last year.
However, it appears they will be capped in terms of sales.
VW currently has a waiting list for ID cars in Europe 139,000. When adding other markets, we can assume that their entire production of ID cars for 2022 is sold out.
That is even taking into effect the new production sites in Emden, Germany and Chattanooga, United States, which started up ID.4 lines at their facilities.