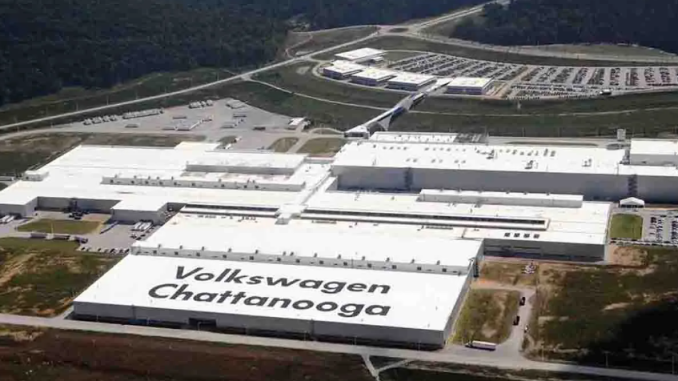 Volkswagen has started manufacturing the electric ID.4 SUV on American soil, as reported by Electrek. The German company operates out of its plant in Chattanooga, Tennessee, with the ID.4 as its first EV produced and sold in the country.
The carmaker announced it was spending $20 billion on its battery supply.
The ID.4 entered production in 2020 as a mass market EV and is available in Europe, North America, and China.
American buyers had bought the imported ID.4 even though Volkswagen had a sprawling facility in the country and a battery cell plant. But now, the company is manufacturing the car in the US, even though it recently lost some key executives. Even the group CEO is stepping down.
Volkswagen spent $800 million on the Chattanooga plant to outfit it for EV production. It plans to produce 7,000 units per month. The ID.4 has sold 190,000 units globally.
The parts used in the manufacturing will be sourced mainly from the US, with SK Innovation making the batteries in Georgia. The plant employs more than 4,000 workers and plans to hire over 1,000 more to meet the demand for the ID.4.
The plant will roll out the first ID.4's by October, starting with the RWD or AWD versions of the car with an 82 kWh battery pack. The RWD version with the smaller 62 kWh battery will enter production later.
Volkswagen delivered 217,100 BEVs in the first half of 2022.