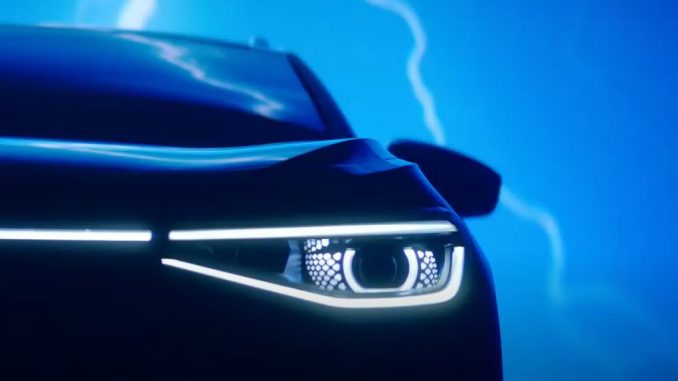 Volkswagen (VW) has been forced to recall ID.4 electric SUVs in the United States over concerns the headlights might not have been installed correctly.
According to documents posted to the National Highway Traffic Safety Administration website, the recall impacts 3,231 ID.4 vehicles in the US built between between December 15, 2020 and March 30, 2021.
The Part 573 Safety Recall Report (21V-413) notes that the headlights do not meet Federal Motor Vehicle Safety Standard (FMVSS) 108 due to an issue during assembly.
"The headlight is not permitted to have a horizontal adjustment. The horizontal adjuster is blocked from further adjustment by means of a cap (after the initial adjustment is performed in the production process). The vehicles affected by this recall did not have the required cap installed during vehicle production."
The report further notes the issue arose due to a misunderstanding of work instructions at the automaker's facility in Zwickau, Germany.
"Due to a misunderstanding of the work instructions, the vertical aim was blocked from adjustment instead of the horizontal aim adjustment. "
As a result, incorrectly adjusted headlights might reduce visibility for the driver and other motorists which could increase the risk of an accident.
Since this is an assembly issue, Volkswagen will simply remove the vertical cap and place it in the horizontal position. The work will be completed free of charge.
You can find a copy of the recall here.