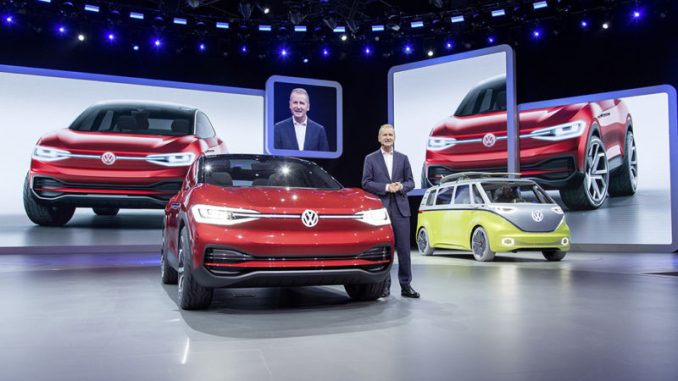 It appears that Volkswagen is actively pursuing Ontario as a potential location for its North American EV battery plant.
Per lobbyist registry documents obtained by Electric Autonomy Canada,  the German automaker is looking at Ontario for the site.
Per the filing,
Ontario has offered to support the project through investment and other incentive contributions to allow the project to be successful and competitive with other locations that are being considered.
In fact, VW has already signed a non-binding agreement with the federal government to explore federal and provincial support for the project.
Although this is promising, the company is quick to point out that other locations are also in the running.
The new facility would be the beating heart of VW operations in North America and would supply EV batteries for up to 550,000 vehicles once operational.
The lobbying paperwork does not indicate what kind of incentives are on the table. Nor does it confirm if other locations in Canada, such as Quebec, are in consideration.
VW has been relatively tight-lipped in its search for the ideal EV battery factory location.
Ontario's location, labour force and access to necessary infrastructure does give it a leg up.
As the region already has the port, road and rail access with major North American railways already set-up.
Now the question is, will it happen?