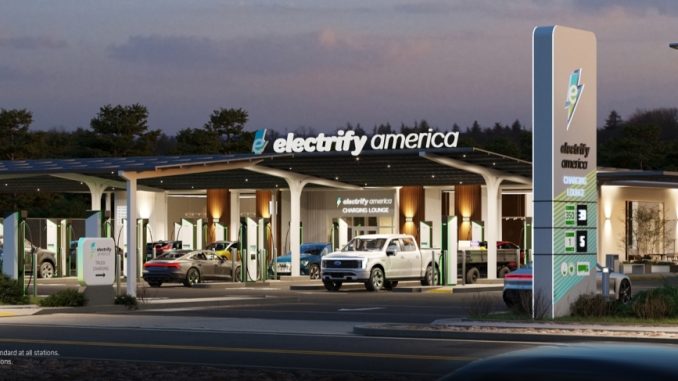 Volkswagen is close to selling a minority stake in Electrify America to an arm of Siemens AG in an estimated $2 billion deal.
The deal was first reported by The Wall Street Journal citing sources familiar with the deal, which could be announced as early as Tuesday so long as talks do not break down.
If the sale goes through, this could help Electrify America to fund its expansion efforts. Electrify America is looking to invest around $2 billion to double their current charger network.
Currently, Electrify America runs a network of over 900 chargers in the United States and Canada. With the expansion, the network would double to more than 1,800 chargers.
Siemens is not a new player in the EV space. In fact, the company manufactures charging equipment for heavy-duty vehicles, buses and trucks in a North Carolina facility. In addition, Siemens has limited EV charging manufacturing lines in four other states.
The investment into Electrify America would complement the existing operations of Siemens. In fact, it would help the company reach its goal of making over 1 million EV chargers for the domestic market over the next four years.
Neither Volkswagen, Electrify America, nor Siemens confirmed the report.