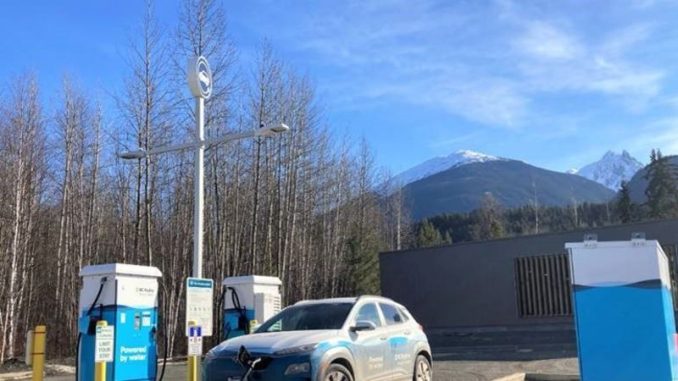 BC Hydro continues to add new fast-charging stations around the province, and this time the hydro company is adding three new fast-chargers in northern BC.
The communities of Houston, New Hazleton and Fraser Lake will get the new chargers.
Each location will have two new 50-kilowatt charging stations. The BC Hydro fast-chargers are capable of adding 50 km of range in about ten minutes of charging.
All three of the chargers are along BC's Highway 16.
BC's Minister of Energy Mines and Low Carbon Innovation Bruce Ralston noted that:
"These new sites along Highway 16 are an important part of expanding the fast charging network in northern BC and brings us closer to reaching our CleanBC goal of completing BC's Electric Highway.
The addition of New Hazleton means that BC has a new northernmost location on its provincial network.
The Fraser Lake location is also a pull-through location to accommodate large electric trucks.
The BC Hydro chargers are up and running and ready for use.