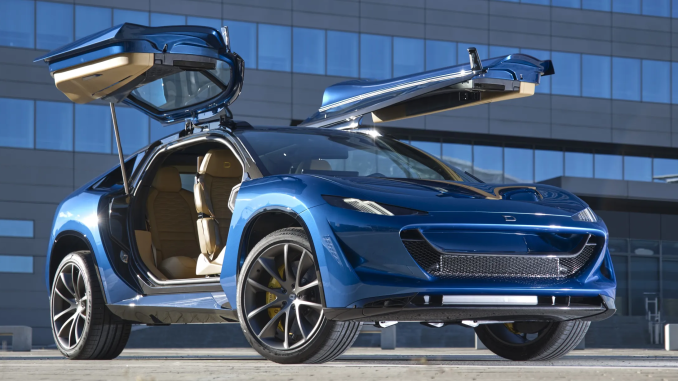 If you want your EV as fast as possible and have loads of cash to spare, the Drako Dragon could be for you. It accelerates from 0 to 60 mph in just 1.9 seconds, but you will have to pay $290,000 to own one.
The Drako brand first got in the news in 2019 when it revealed the Drako GTE. The performance electric car was scheduled for a limited production run.
The Drako Dragon is built on a repurposed Fisher Karma. It reaches a top speed of 200 mph and completes a quarter-mile in just 9 seconds.
The SUV has four electric motors producing a total of 2,000 hp. The designers used carbon fiber for the whole structure, netting a 50 percent weight reduction in the chassis.
However, the Dragon has more than just performance. It looks quite good. It also charges fast and lasts 420 miles per charge (EPA estimates).
While the $290,000 price tag may be high, it is way more affordable than the Drako GTE, which cost a cool $1 million.
You can pre-order one right now with a $500 deposit. Production and deliveries will start in 2026, and Drako hopes to make 5,000 units per year.