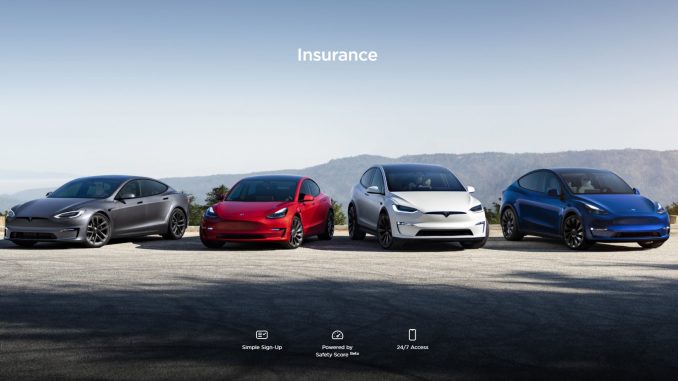 Tesla has filed with regulators in Oregon and Maryland to increase Tesla Insurance rates in both states. Tesla Insurance has been available in Oregon and Maryland since April and July of this year respectively.
In Oregon, Tesla has filed an application to increase their insurance rates by 24.5%, a move which it says is largely the result of inflationary pressure, and increases by other insurance providers.
Tesla filed the application through their subsidiary in Oregon, 'Tesla General Insurance'.
"Based on competitor rate activity and the inflationary environment that has persisted since our initial submission, we are proposing to target a higher rate level than originally submitted. The revised target rate level is still well within competitor rate levels that have been on-leveled to their most recent indicated rate," the filing reads. (via Coverager)
The proposed increase is even higher in Maryland, where Tesla last month requested a 30% increase in rates.
Similar to the rate increase in Oregon, Tesla's subsidiary 'Tesla Property & Casualty' blames "competitor rate activity and the inflationary environment that has continued to persist."
While the rate increases aren't what Tesla owners want to hear, the filing reveal for the first time how many owners have signed up for Tesla Insurance and will be impacted in each state.
According to the filings there are 1,508 policy holders in Maryland, representing written premiums worth around $965,000.
The number is less in Oregon where there are 937 policy holders with written premiums totaling around $657,000.
Since launching Tesla Insurance in California in 2019, the program has seen rapid growth in recent months and is now available in 11 states.
One of the next states set to come onboard is Florida, which should bring with a new version of Tesla's Safety Score program.
Tesla Insurance in Florida gets delayed, but will be released with new version of Safety Score