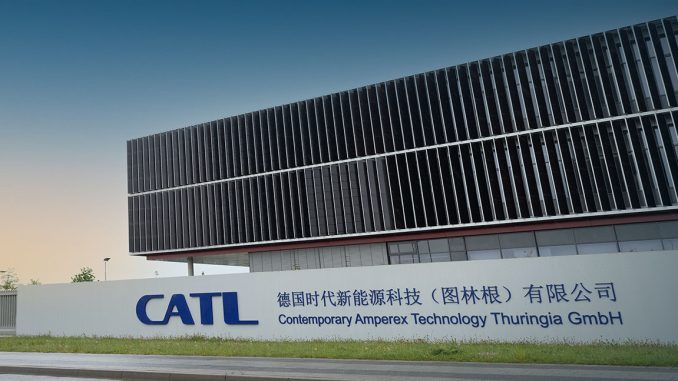 A major player in the battery industry is pushing back a decision on a new North American EV battery plant due to rising US-China tensions.
CATL, the leading EV battery producer, announced that they are delaying a decision on a North American plant until at least September or October.
Breaking @TheTerminal

CATL is pushing back a decision on a North America plant due to Nancy Pelosi's visit to Taiwan.

Battery-maker was reviewing sites in U.S., Mexico to supply $TSLA $F but will delay to Sept/Oct with US/china tensions on Pelosi.

— Ed Ludlow (@EdLudlow) August 2, 2022
CATL was in the midst of reviewing sites in the United States and Mexico for their new plant.
The plant would provide both Tesla and Ford with EV batteries for their North American plants.
Story continues below



The decision to delay is due to rising US-China tensions over US House Speaker Nancy Pelosi's visit to Taiwan.
Pelosi's visit to Taiwan is the first visit by a senior US official in over a decade.
Pelosi will meet members of the Legislative Yuan and meet with Taiwan's President Tsai Ing-Wen during her time in the country.
Her Asian tour includes stops in Singapore, Malaysia, South Korea and Japan, but Taiwan was a surprise addition.
Just before Pelosi landed in Taiwan, a scathing op-ed written by her about China and Taiwan hit the media via the Washington Post.
At least to say, CATL is in a weird spot as it looks to expand its global EV battery empire to include the United States.
CATL did not provide any additional comment on the delay, nor did they confirm if they made the decision or was requested by another authority in China.