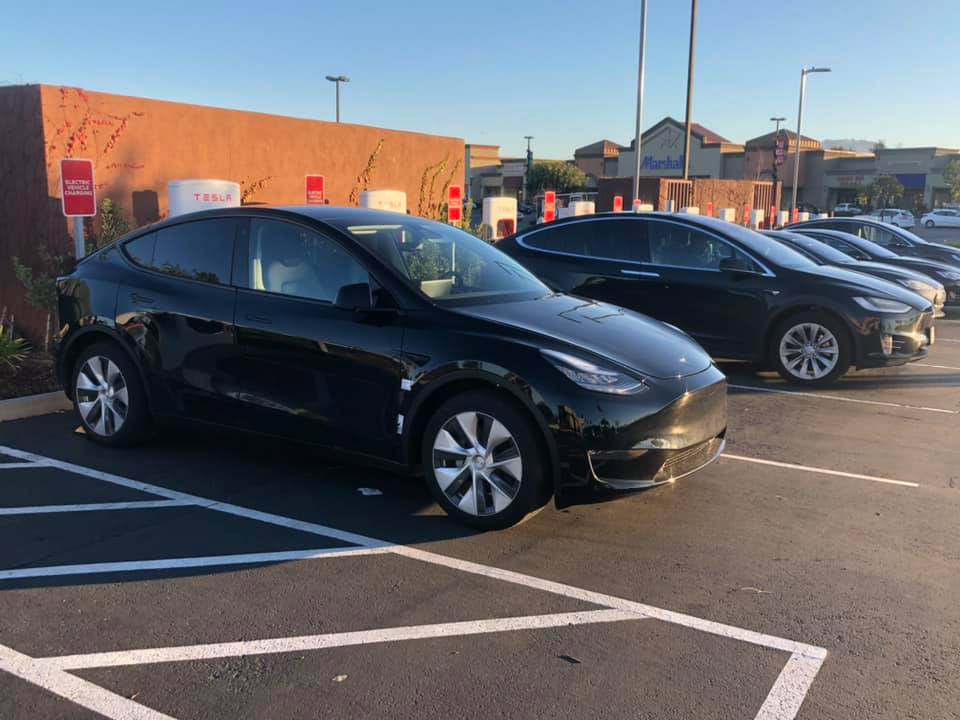 Earlier this week we saw the Model Y receive certification from the California Air Resource Board (CARB), something that must happen before cars can be sold in California.
Now we have another indication the crossover SUV is nearing production and deliveries as the first Model Y Vehicle Identification Numbers (VIN) have been spotted in the NHTSA (National Highway Traffic Safety Administration) database.
VIN's, which are composed of 17 letters and numbers, are an identifying code that are unique to each vehicle, sort of like a car's fingerprint. While each VIN is unique, all VIN's from a certain manufacturer have the same codes, allowing us to determine certain facts about the vehicle.
First spotted on the TMC forums, Model Y VIN's have now been registered with the NHTSA, and can be decoded via the NHTSA VIN decoder.
Using the VIN that was spotted on a Model Y prototype in California, 5YJYGDEF5LFR00594, we can enter it into the decoder, which gives us the following information about the vehicle.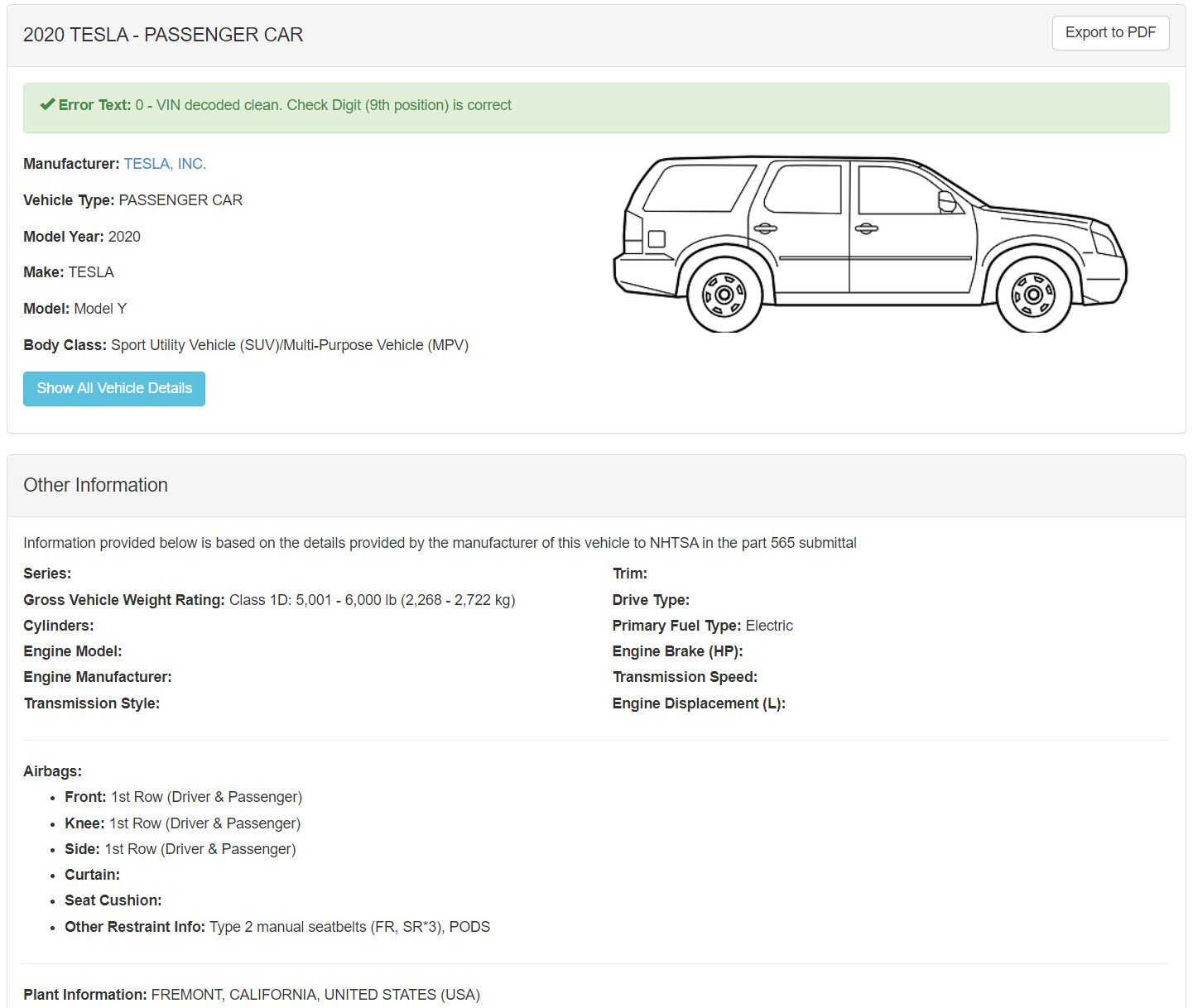 The Long Range version in Canada will start at $66,390 CAD and the Performance version is available for $84,390 CAD.