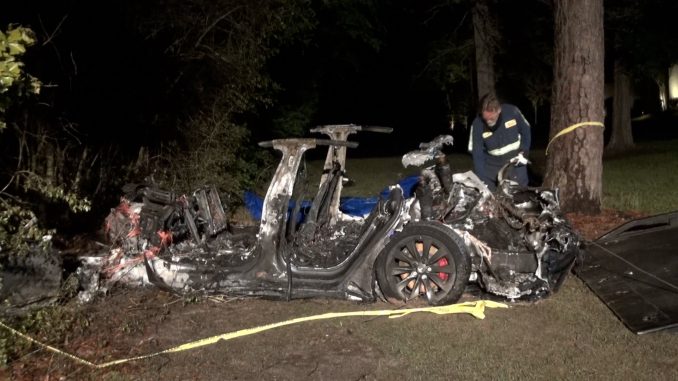 According to an autopsy report, one of the victims in the fiery Texas Model S crash earlier this year was over the legal limit for alcohol.
The crash happened in April, and police reports noted that there was no one in the driver seat when crews responded.
The crash made international headlines as the Model S caught on fire and killed both occupants.
The owner of the vehicle, William Varner was found in the back left passenger after the crash. His blood alcohol was 0.151 g/ 100 ml, according to Bloomberg.
The legal limit in Texas is 0.08.
The National Transportation Safety Board is investigating this crash and 33 others with Tesla and the advanced driver assistance system. A preliminary report noted that the vehicle automated steering system was unavailable on the road where the accident occurred. However, the cruise-control function could have been in operation.
Tesla, for their part, continues to work with the National Transportation Safety Board. They note that the full self-driving capability does not make its vehicle autonomous and requires driver supervision during operation.
The local police force and Tesla declined to comment on the findings.