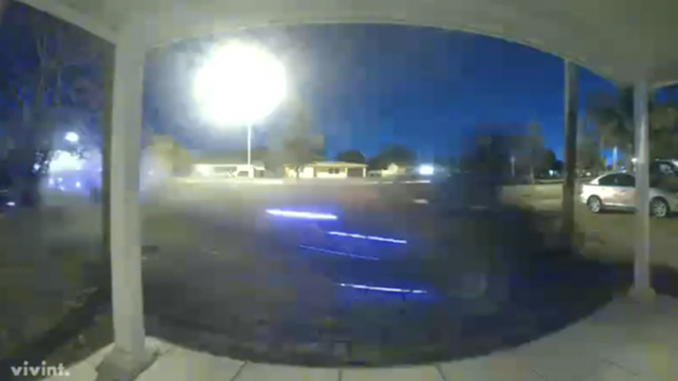 A Florida man is lucky to be alive after crashing his Tesla Model S into the side of a house this morning while travelling at more than 100mph (160km/h).
The incident occurred at around 4:20am Saturday morning in Miramar, Florida. According to the Miramar Police Department, the Model S driver veered off Miramar Parkway at a high rate of speed, hitting several parked cars and a house.
Moments after the crash a Broward Sherrif's Office deputy arrived on scene, who estimated based on the damage the car was travelling over 100mph.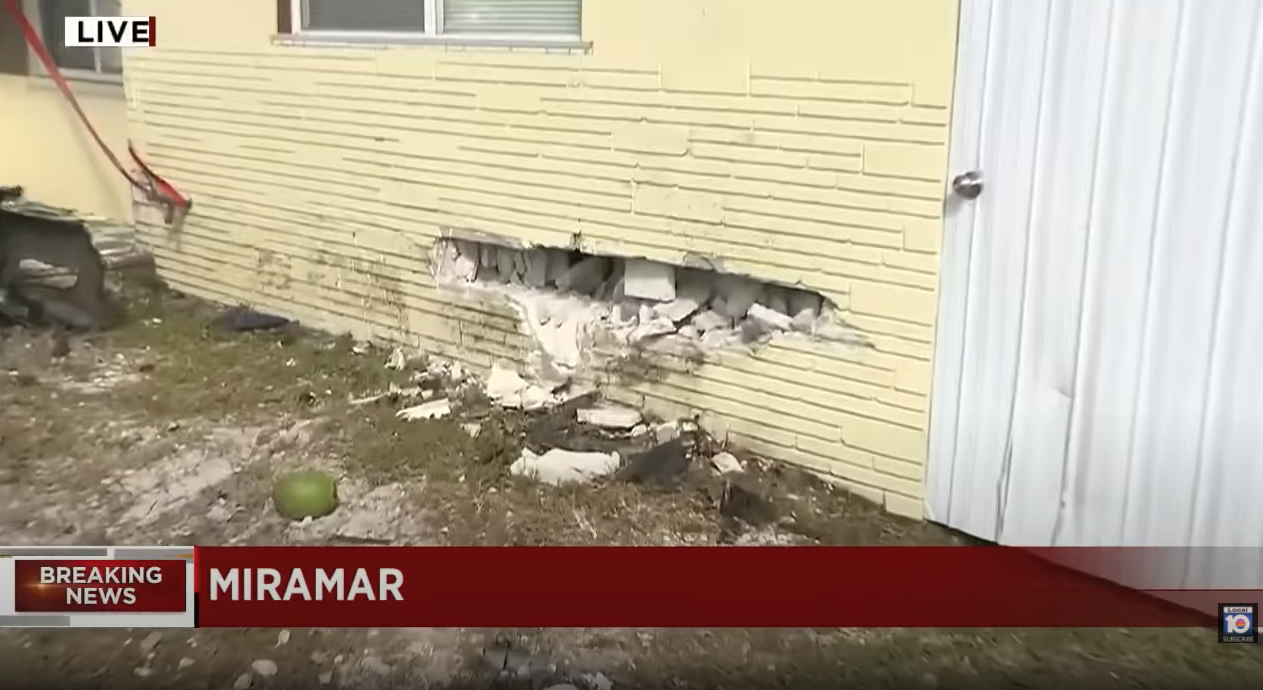 Footage of the accident that was caught on a neighbour's doorbell camera backs up that claim. Only a streak of light is visible as the Model S rips through the front yard and into the parked cars and house.
A photo of the Tesla being towed away from the scene showed the entire vehicle suffered extensive damage.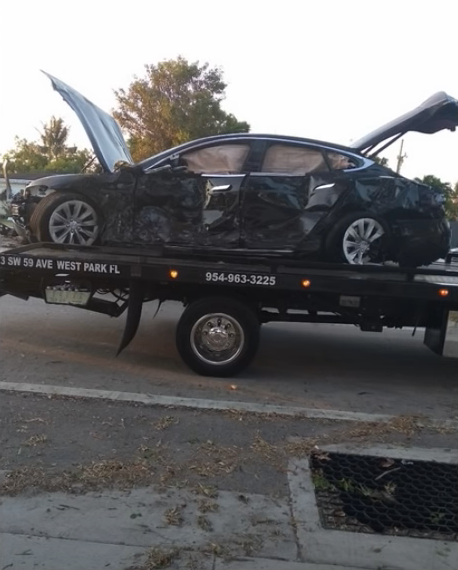 In a testament to Tesla's safety record, the driver survived the impact, but was unconscious after the accident. He was taken to hospital by ambulance with undetermined injuries. No one inside the house was injured, but the residents are not allowed back inside until it can be determined there was no structural damage.
You can watch a news report of the accident below, which includes the doorbell cam footage.
Source: WPLG Local 10