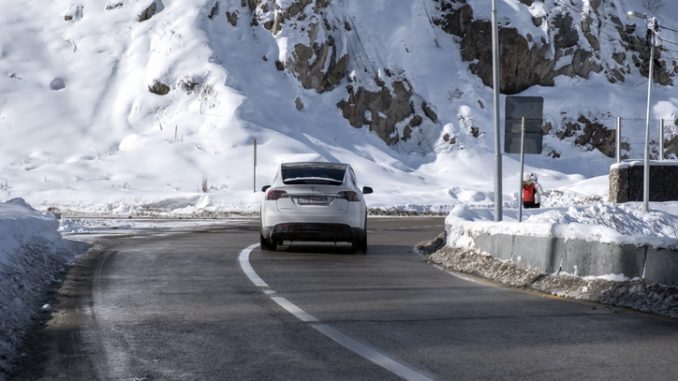 As per testing by Recurrent, Tesla vehicles lose far less range in cold weather than other EVs on the market.
Recurrent tested thirteen popular electric vehicle models, and only Tesla had a car that did not lose range.
Recurrent tested these thirteen vehicles and used aggregate and anonymous data for 7,000 cars in the Recurrent community across the United States.
According to the data, the Tesla Model X was the only vehicle that did not lose range at low temperatures.
The Tesla Model 3 Long Range and the Tesla Model Y Long Range only showed a 1% loss in range.
The Tesla Model S P100D had a 4% loss in range.
For non-Tesla vehicles, the top dog was the Jaguar E-Peace which only lost 3% of its range.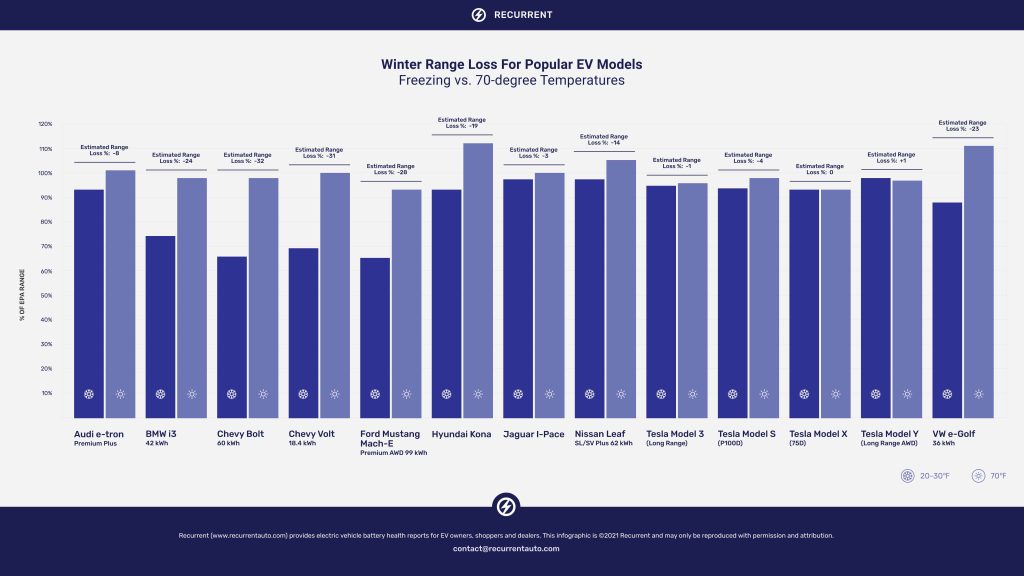 However, on the other side of the coin was the Chevy Bolt and Chevy Volt. The vehicles lost a respective 32% and 31%.
The Ford Mustang Mach-E did not perform well and lost 28% of its range.
Battery range depletion is the norm in EV's due to slowed-down chemical and mechanical reactions at low temperatures. These slow reactions then limit the overall power supply.
This data is essential, as those who live in colder climates need to know the battery drain for specific manufacturers.
The Tesla dominance is interesting, especially considering Ford and GM are known for their top-notch ICE vehicles for winter.
The complete study can be found here.