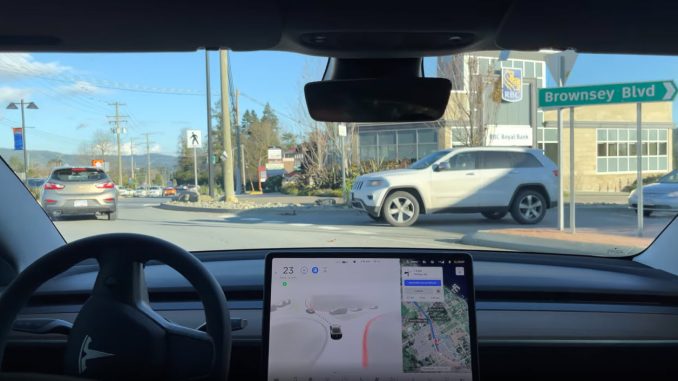 Tesla's latest version of FSD Beta, 10.7, hit vehicles over the weekend, and despite its potential quick turnaround to 10.8, the newest version has several key updates to FSD.
Most important from the release notes is that Tesla vehicles can now react to changing situations quicker.
With FSD 10.7, the car is less likely to slow down due to bad readings from other vehicles or objects on the road.
Further to this, the aggressiveness of the system has been toned down to a degree. For instance, the system will roll and stop smoothly for jaywalkers instead of slamming on the brakes.
In addition, FSD Beta 10.7 also enables one-pedal driving by expanding the vehicles' regenerative braking system. One-pedal driving allows a smoother stop than physical brakes. Plus, they will only engage the physical brakes as little as possible.
Many believe that FSD Beta 10.8 will come with the promised Christmas-time update. CEO Elon Musk hinted that the Holiday Update would come out on Tuesday.
This update could include some fun additions to the vehicles' features, which thanks to a tip from Sawyer Merritt, could include a dancing mode from the Model 3 / Y where the lights flash and everything.
Also thanks to Sawyer Merritt, we have the full FSD Beta 10.7 release notes:
https://twitter.com/sawyermerritt/status/1472613640771624966?s=21