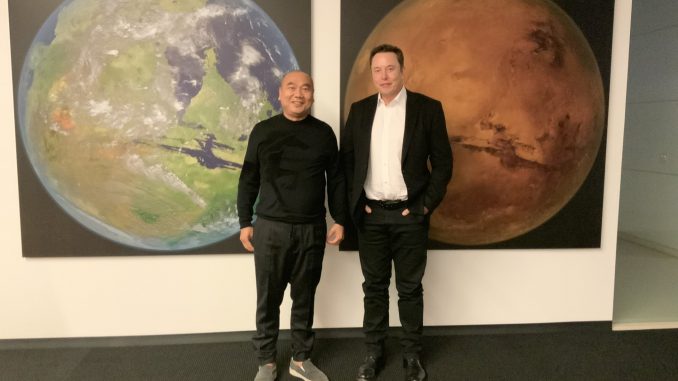 You have probably heard of Elon Musk and Larry Ellison. The former is the CEO of Tesla and the latter is the co-founder of Oracle. What the two have in common is that they are the largest shareholders of Tesla (TSLA).
You might think that the next largest shareholder would be an institutional investor like ARK Invest, but that's not the case. That title goes to someone you have probably never heard of, KoGuan Leo.
Not many people knew about Leo until he recently began posting to Twitter, including us at Drive Tesla until he commented on one of our tweets. His Twitter bio claim he is the third largest individual TSLA shareholder, but even with a vouch from notable TSLA investor Gary Black, many questioned this claim, in particular critics of the company who thought Leo was pretending to be someone he wasn't.
I've been chatting with Leo for a while now via DM and I'm 100% certain he is who he says – 3rd largest individual shareholder of $TSLA after Elon and Larry. 💯 respect.

— Gary Black (@garyblack00) September 23, 2021
The critics were only silenced when Martin Viecha, Head of Tesla Investor Relations got involved. Viecha confirmed his shareholder status on Twitter with a short four word tweet.
I can confirm this

— Martin Viecha (@MartinViecha) September 23, 2021
How many TSLA shares does KoGuan Leo hold?
The big question is how many TSLA shares does Leo hold. According to a tweet on September 19, a lot – more than 6.2 million. Based on current share prices in the mid-$700 range that works out to more than $4.6 billion USD.
More than 6.2 million Tesla shares. Still buying more shares slowly. I will rise and fall with Tesla.

— KoGuan Leo (@KoguanLeo) September 20, 2021
Who is KoGuan Leo?
Leo appears to have built most of his wealth from SHI, a large IT company he founded in 1989 that is based in Somerset, New Jersey. His bio on the company's website says he graduated from Columbia University in 1982 with a Master of International Affairs (MIA), and three years later graduated from New York Law School in 1985.
According to his Twitter profile, Leo is also the only living Chinese person with a school named after him in China – KoGuan Law School.
Despite the comparatively lacklustre performance of the stock in 2021 compared to previous year, Leo doesn't appear to be faltering in his convictions. On Twitter he indicates he is preparing to buy another 1 million shares and is currently in the process of securing enough of his own money to do so.
You can follow KoGuan Leo on Twitter here.