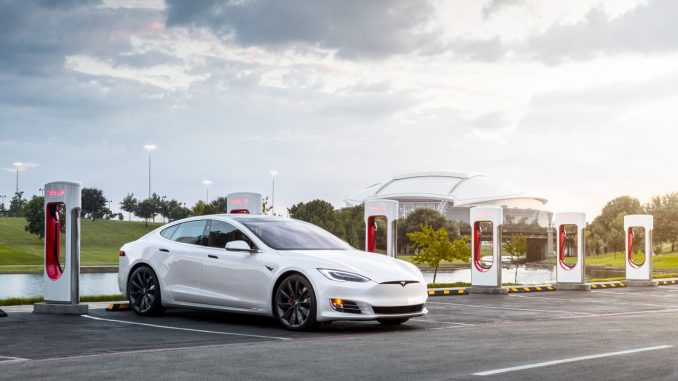 Oahu's first Tesla Supercharger now has a permit. A total of 12 stalls will be installed on the 2nd floor garage of Pearlridge Center in Aiea, about 10 miles from Downtown Honolulu.
The permit, filed just yesterday, was found by Hawaii-based Tesla Motors Club member TerranApart on Honolulu's Internet Permit System. It calls for the "INSTALLATION OF (12) NEW TESLA EV CHARGING STATIONS @ 2ND FLOOR PARKING GARAGE". It is not explicitly said whether or not these are Superchargers, but it is likely it will be the case, mainly due to the project's $480,000 valuation.
Hawaii's first (public) Supercharger will be built here: at Pearlridge Center in Aiea Hawaii. Credit goes to TerranApart on TMC for the find. @teslahawaiiclub pic.twitter.com/XlxauUPe5c

— Marco (@MarcoRPTesla) April 9, 2021
This is not the first known Supercharger in Hawaii, although it is probably the first public location. Back in December 2020, the same TMC member found another Supercharger location on Lanai, Hawaii's smallest inhabited island, of which 98% of it is owned by Oracle CEO and Tesla board member Larry Ellison.
It is likely to be a private Supercharger reserved exclusively for The Four Seasons Lanai Tesla Model X shuttles, but we will see in due course.
Tesla has been promising a Supercharger on Oahu since 2016, and it looks like Tesla is finally delivering on their promise 5 years later.