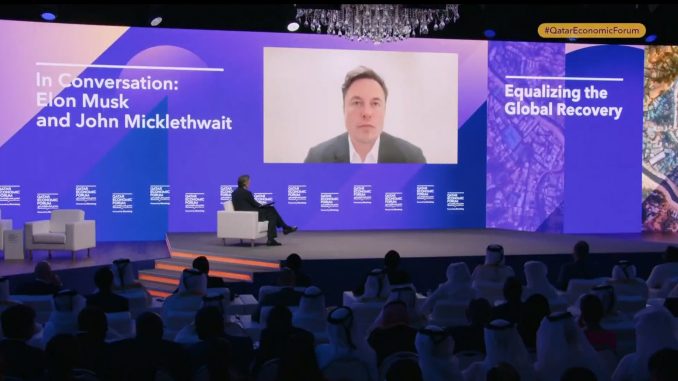 Elon Musk has clarified again how many employees will be impacted by planned job cuts, over two weeks after saying he was reducing the company's salaried workforce by 10% while at the same time increasing the number of hourly workers.
While speaking at the Qatar Economic Forum on Tuesday, Musk reiterated that the layoffs would be to salaried workers, resulting in an overall headcount reduction of between 3% and 3.5%.
Musk added that the reduction would be temporary, and he expects that within one year Tesla's headcount will be higher.
"We grew very fast on the salaried side. A year from now, I think our headcount will be higher" in salaried and hourly workers, but for now the reduction will be 3% to 3.5%e," Musk said. (via Bloomberg)
Musk made the first announcement of the planned job cuts through internal emails earlier this month. At the time he specified the cuts would be to salaried workers only, and would "not apply to anyone actually building cars, battery packs or installing solar."
Since the announcement, a number of employees have come forward to say they were part of the layoffs.
Two of those employees have since sued the automaker, claiming Tesla did not provide them enough notice. Musk also commented on this lawsuit during the interview, saying "Let's not read too much into a preemptive lawsuit that has no standing."
Elon Musk clarifies Tesla headcount will increase over the next 12 months