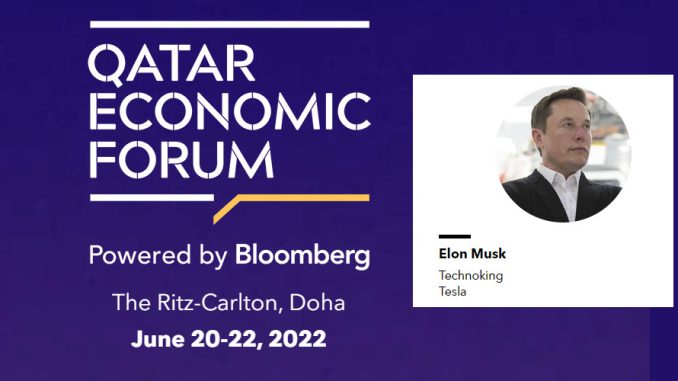 Tesla and SpaceX CEO Elon Musk will be one of the keynote speakers at this week's Qatar Economic Forum 2022.
The second annual forum started today June 20, 2022 and is scheduled to run until June 22, 2022 at the Ritz-Carlton in Qatar's capital city of Doha.
Musk is listed as one of the 75 keynote speakers, and is scheduled to speak on June 21 at 9:45am local time, or 2:45am PST (5:45am EST) in North America.
Musk will be interviewed by Bloomberg Editor-in-Chief John Micklethwait. It is unclear if the interview will be conducted in person or whether Musk will sign in virtually as he has done with several other interviews in the last few weeks.
According to the event website, the forum is put together by Bloomberg and "convenes global business leaders and heads of state to tackle some of the world's most pressing challenges, through the lens of the Middle East."