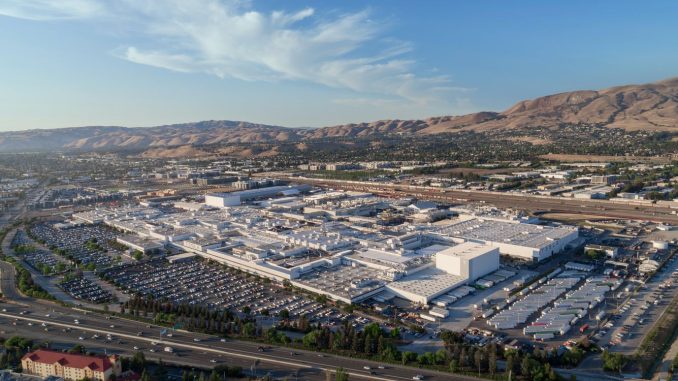 Tesla's second quarter production and delivery figures took an early hit after Giga Shanghai was forced to shut down for several weeks in April.
Despite this, Global Equities Research analyst Trip Chowdhry believes the automaker is on track for a "monstrous quarter" thanks to the work being done at their Fremont factory.
According to Chowdhry, who regularly visits the factory in California, he estimates there have been at least 20% more shipping trucks compared to Q1, pointing to an "extremely strong" start in "production, shipments, and deliveries."
Based on what he has observed, Chowdhry believes Fremont is currently running at 10% to 20% above its capacity, which currently sits at around 600,000 vehicles per year.
If Tesla is in fact operating Fremont above capacity, and they are able to hold that level for the entire quarter, that could translate into as many as 30,000 additional cars produced in Q2.
During the company's Q1 2022 earnings call CEO Elon Musk said that vehicle production in the second quarter will likely be similar to that of the first three months of the year.
However, Musk did leave the door open for an increase, saying they might be able "pull a rabbit out of the hat and be slightly higher."
Chowdhry currently has a 'buy' rating and $2,300 price target on TSLA. (via Investing.com)
Tesla is running the most productive assembly plant in the US