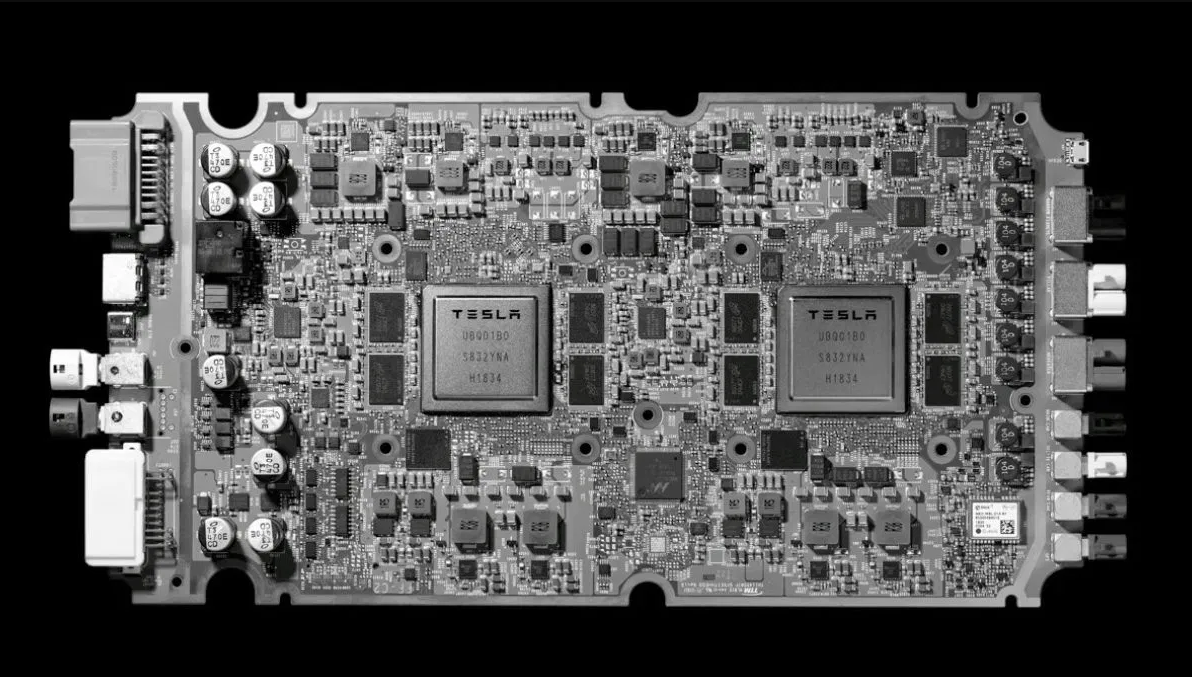 It was only last year when Tesla unveiled their new and improved Hardware 3.0 (HW3.0) computer, designed to take Tesla vehicles to full autonomy.
Tesla at the time said the new self-driving computer (pictured above) was much more powerful and able to process data 21 times quicker than the existing NVidia chips.
Typically with such a large factor in processing power there is also a large increase in power consumption, but Tesla was able to limit that to only slightly more than previous hardware.
Now a new report from the China Times (h/t @Ray4Tesla) is claiming Tesla is working on its next generation computer, dubbed HW4.0, with Broadcom and Taiwan Semiconductor Manufacturing Co. (TSMC).
"It is reported in the industry that the new high-performance computing (HPC) chip jointly developed by the global IC design leader Broadcom and the electric vehicle manufacturer Tesla (Tesla) will be produced using TSMC's 7nm advanced process and integrated with TSMC System-on-Wafer (SoW) advanced packaging technology for InFO (InFO) system is expected to start production in the fourth quarter, with an initial production scale of about 2,000 wafers…and it is expected to enter full mass production after the fourth quarter of next year."
The report goes on to state the new computer chip will be used in Tesla vehicles in the future to "control and support advanced driving assistance systems, electric vehicle power transmission, and car entertainment".
Giving the timeline of limited production by the end of the year, presumably for testing, and full production by the end of 2021, it is unlikely we'll see the new chip in the first Tesla Cybertrucks, set for release towards the end of 2021.
It also remains to be seen if there will be an upgrade program for existing owners who have the HW3.0 chip. Currently, if you purchase the Full-Self Driving (FSD) package from Tesla and your car is equipped with the older chip, you automatically get upgraded to HW3.0, which can now be installed by Tesla's Mobile Service.