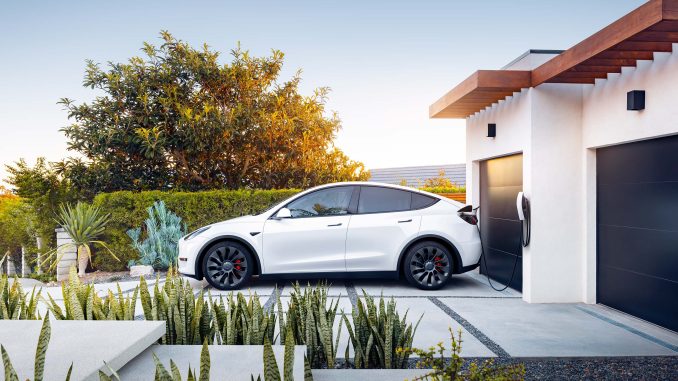 The Tesla Wall Connector has topped J.D. Power's rankings of the best Level 2 permanently mounted home charging solution.
This is the second year in a row Tesla has taken home the award as part of the 2022 U.S. Electric Vehicle Experience (EVX) Home Charging Study.
The study measures owner satisfaction across 8 different factors, including fairness of retail price; cord length; size of charger; ease of winding/storing cable; cost of charging; charging speed; ease of use; and reliability.
Tesla earned the highest score with 797 points (out of 1,000), ahead of Clipper Creek in second place with 758 points.
Level 2 permanently mounted home charging solutions from ChargePoint (737), Siemens (726), and Juicebox (712) all scored below the segment average of 752 points.
The study also looked at Level 1 and Level 2 portable charging solutions.
Unsurprisingly, charging performance had a significant impact on owner satisfaction, with a 361 point gap between Level 1 and Level 2 chargers.
A total of 8,216 owners of 2016-2022 model year battery electric vehicles (BEVs) and plug-in hybrid electric vehicles (PHEVs) were surveyed as part of the study, which was conducted between October and November 2021.