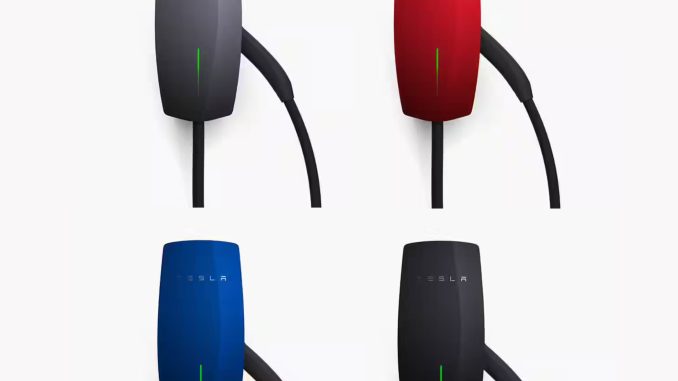 If you are looking for a way to customize your Tesla Wall Connector, the automaker has added a new accessory to its online shop that is just for you.
You can now buy Tesla Wall Connector faceplates to match the colour of your Tesla.
The new faceplates are available in four different colours – Red Mutli-Coat, Black, Deep Blue Metallic, and Midnight Silver Metallic. (h/t: @jgrano305)
If you are wondering where the white faceplate is, that's the "stock" colour when you purchase a Wall Connector.
The Wall Connector Colour Matched Faceplates cost $125 CAD or $100 USD. Each purchase includes the faceplate itself and 2 glass cover fasteners for an easy switch.
Canada – buy yours now
US – buy yours now