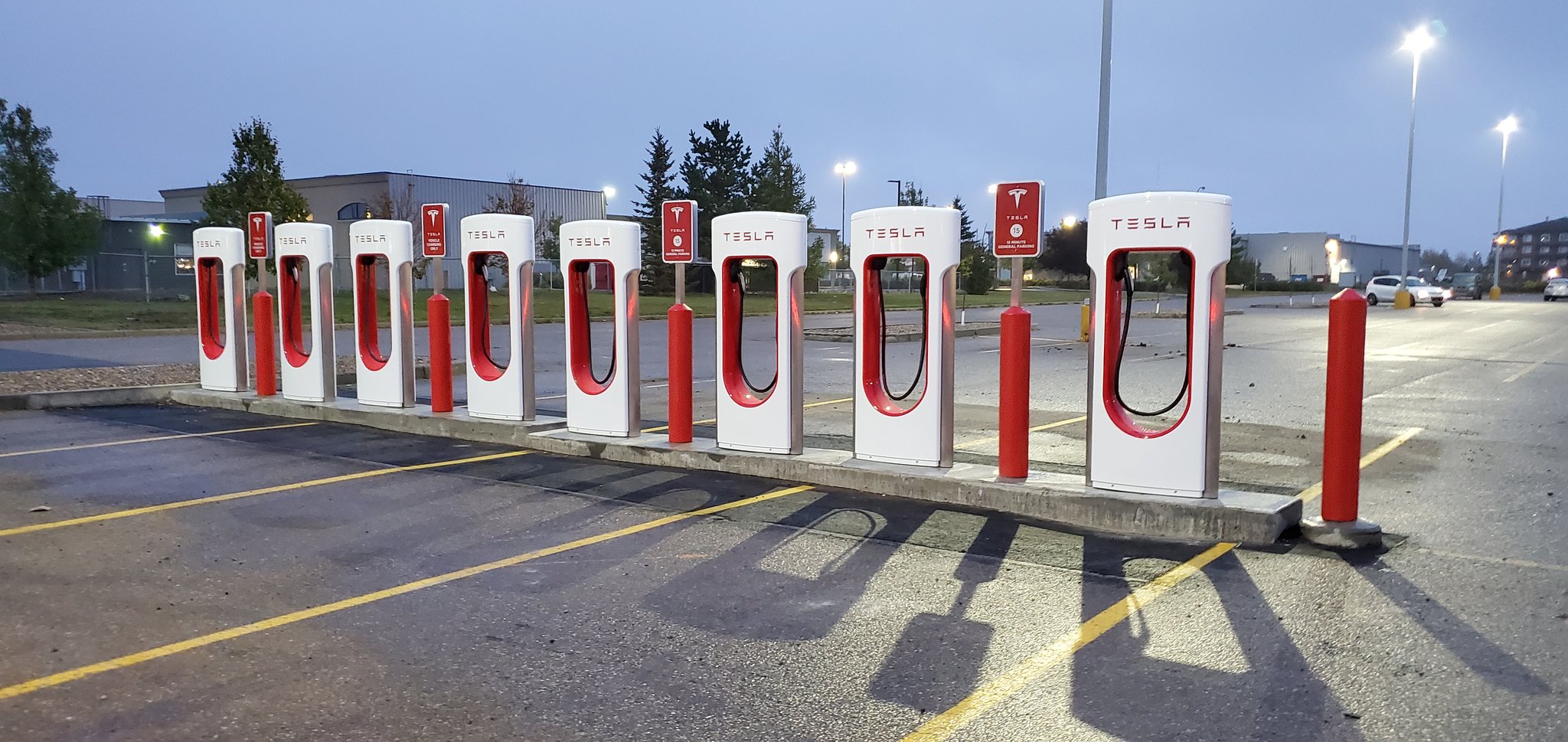 We reported yesterday that the new Tesla Supercharger in Regina was that much closer to completion with the arrival of the Supercharging units from California.
Save with big discounts at your favourite Tesla accessories stores, like 10% off at Tesmanian, TesBros and Nikola Pro, plus many more. Coupon codes at DriveTeslaCanada.ca/deals.
Today, in near record setting time, all 8 Supercharger units have been installed, and are ready for the power to be turned on, as evidenced by these photos posted to Twitter by NKutty.
@planeboy1 @tooaquarius @PrarieMountain @pluginsask @elonmusk @Tesla @InternetDudeSK @pluginsask @TeslaOwnersSK Regina Supercharger all ready to be turned up pic.twitter.com/ZXftd20qvn

— NKutty (@no_uzer_name) October 5, 2019
These Superchargers in Regina will be the new V3 Superchargers, capable of charging at up to 250kW, which means a Model 3 Long Range can recover up to 120 km of charge in 5 minutes and charge at rates of up to 1,600 km/h. This will result in V3 Supercharging cutting the amount of time owners spend charging by an average of 50%.
Enjoy your new Superchargers Regina!