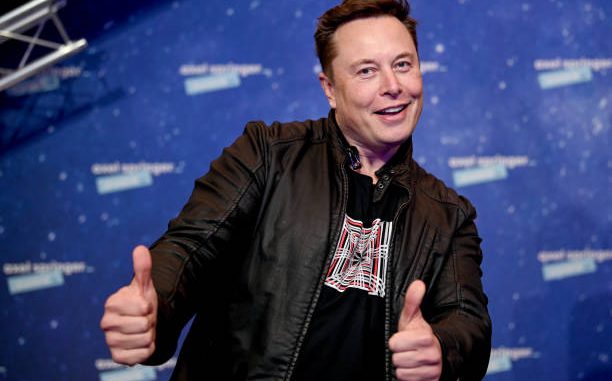 Another day, another all-time high for Tesla (TSLA) shares. Today's all-time high has a little more significance, as it has made CEO Elon Musk the richest person in the world.
When markets opened Thursday morning, TSLA started at $777.63, but quickly broke the $800 barrier in morning trading. With that, Musk's net worth surpassed $185 billion passing the previous richest person in the world, Amazon CEO Jeff Bezos.
BREAKING: Elon Musk has surpassed Jeff Bezos ($184B) and has now become the richest person on Earth with a net worth of $185.4B.

— Sawyer Merritt 📈🚀 (@SawyerMerritt) January 7, 2021
Not only did Musk see his net worth increase, the market capitalization of Tesla also increased to a record $766BN. That valuation puts it ahead of Facebook, and makes it the fourth largest component in the S&P 500 Index.
Shortly after the news broke, Musk took to Twitter to say "How strange," before commenting, "Well, back to work."
Well, back to work …

— Elon Musk (@elonmusk) January 7, 2021
With both Tesla and Amazon's market prices fluctuating throughout the day, it is possible Musk may not be the richest person in the world when markets close at the end of the day. Regardless, Musk has no plans to hoard his wealth, saying numerous times he plans to use to help make the human species multi-planetary "to ensure the continuation of life."
That didn't take long https://t.co/CBd4yPcyTP pic.twitter.com/7FDyTi7AKS

— Drive Tesla 🇨🇦 #FSDBetaCanada (@DriveTeslaca) January 7, 2021
Disclaimer: Darryn is long TSLA