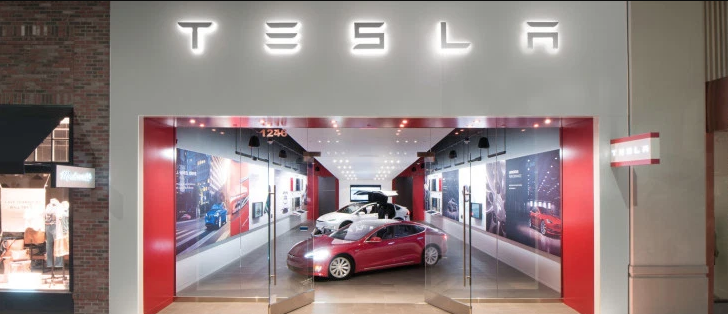 According to reporting by Electrek, Tesla is working to shift their retail strategy away from 'showrooms in fancy malls'. Instead, Tesla is focusing on cheaper locations, remote orders and delivery centres.
As Tesla is not like other manufacturers and owns their retail stores, this kind of shift is a fair bit easier to complete. In fact, the company made retail shifts both in 2018 and 2019.
In 2018, the company announced its new retail strategy revolved around high foot-traffic retail locations in high-end malls. However, after the announcement, most consumers were still purchasing the vehicles online, making showrooms somewhat obsolete to CEO Elon Musk. He announced that the stores would close but only a few weeks later reversed the decision.
Insiders who talked to Electrek believe this latest shift will mirror efforts in 2019. Back in 2019, Tesla closed some retail locations and moved a fair amount of their retail workforce to remote work to support online orders.
Finally, moving away from high-end retail space will allow the company to manage test drive fleets and delivery centres in cheaper locales. According to sources, this could include mall parking lots, warehouses and non-traditional locations. This shift in retail strategy has not been confirmed by Tesla.