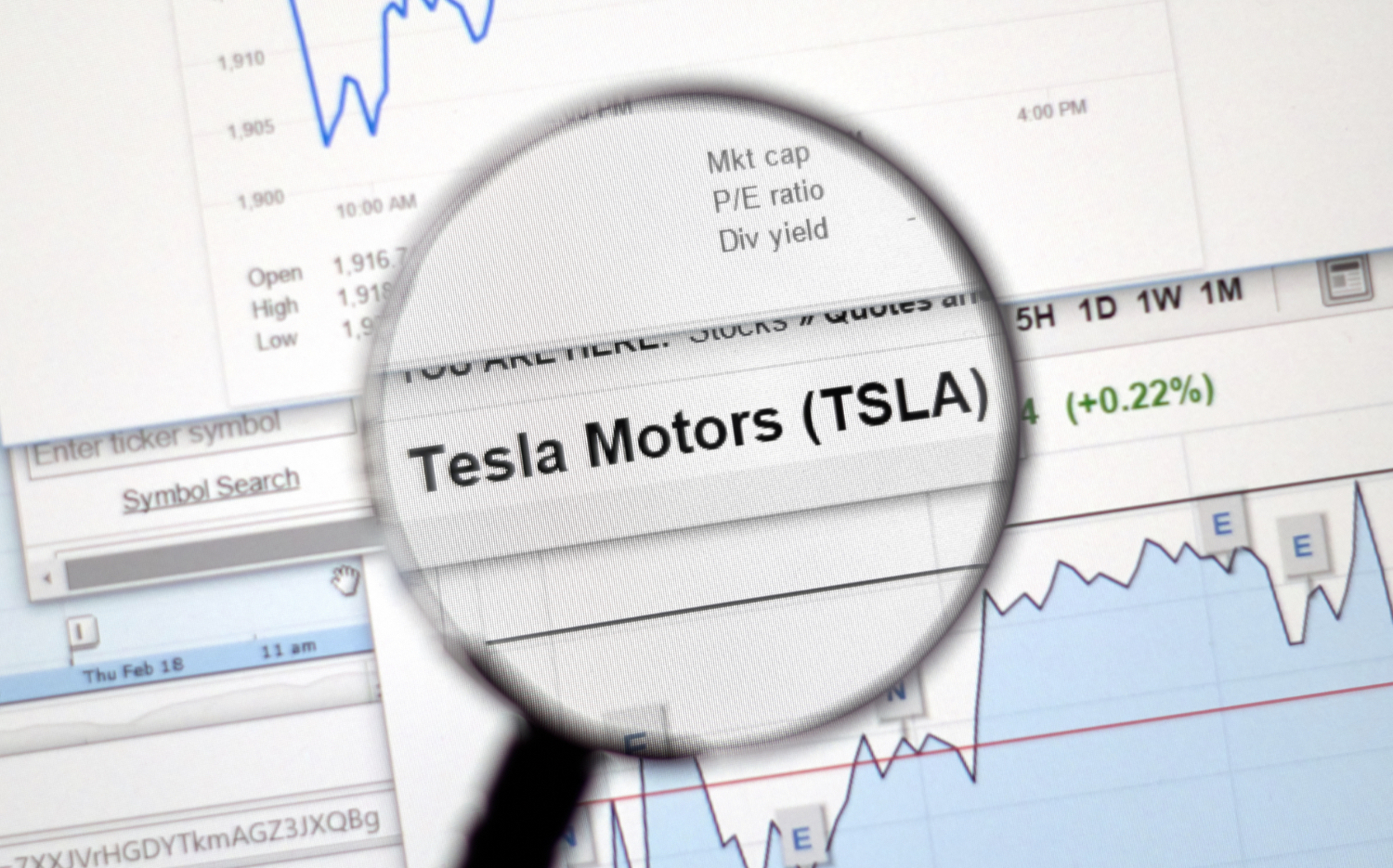 Tesla (TSLA) shares had another strong start to the day, opening up nearly 5% from the previous days close at $571. Morning trading saw the stock rise as high as $594.50, making Tesla now worth over $100 billion.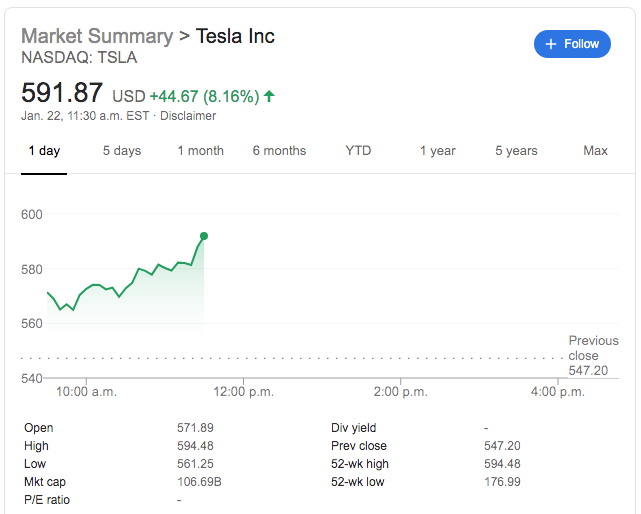 With the new highs, Tesla's market cap is now above Volkswagen AG's, a first for the California automaker. If TSLA shares can maintain this level for a few months, Tesla CEO Elon Musk will get a big payday of nearly $350 million. In just 3 weeks, Tesla's market cap has increased by nearly $25 billion.
Just yesterday New Street Research increased their price target for Tesla to $800, citing strong performance and execution from the automaker over the recent months and years. With shares already closing in $600, that target may be reached sooner rather than later.
Tesla shares have more than doubled in the last few months, after Q3 earnings which saw both record deliveries and a profit, surprising many investors and analysts. With another strong quarter in Q4 2019 with a new record of 112,000 vehicles delivered, we can likely expect strong numbers when Tesla announces their Q4 earnings on January 29 (which may also hold a surprise announcement of Model Y deliveries beginning next month).