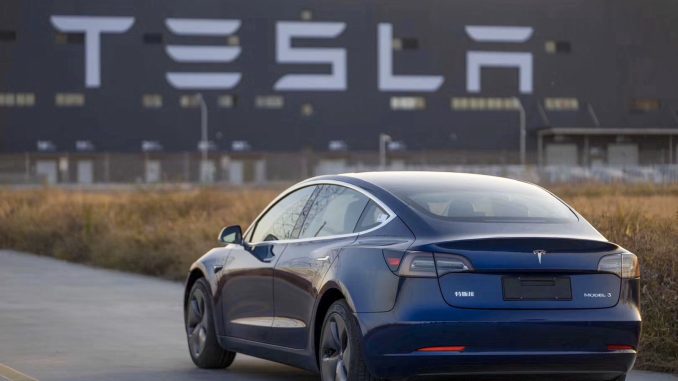 Tesla now benefits from another EV incentive as its Model 3 RWD and Model Y RWD just qualified for a new subsidy in China. The subsidy is offered by Shenzhen and is available only locally.
Tesla China announced the new subsidy is worth ¥12,000 (US$1,700). However, the subsidy is temporary, but it will help encourage EV sales as the year winds down.
It couldn't have come at a better time, as Tesla is trying to ramp up sales to conclude the year. Tesla also offers up to ¥33,000 in discount between December 18, 2022, and January 31, 2023. The company cut prices on its two models in China in October.
$TSLA #GF3
• 중국 선전(深圳) 한시적 소비 보조금 12,000위안

– 테슬라 차량 *적용시 최대 33,000위안 할인 가능
– 기간 : 2022.12.18 ~ 2023.01.31

• 기한 내 *적용 (~2022.12.31)
– Model Y RWD : 266,900 위안
– Model 3 RWD : 243,900 위안 pic.twitter.com/nkjDnpwgf7

— Tsla Chan (@Tslachan) December 18, 2022
There have been rumors the government may extend its NEV subsidy, slated to end in 2022, into 2023.
Tesla has already had a bumper year in China in 2023. It smashed monthly sales records in November after making more than 100,000 deliveries. In the same November, the Model Y topped the sales charts for premium SUVs in China. A month earlier, Tesla set another record by exporting over 54,000 units.
Tesla China's insurance registration has also skyrocketed. As of December 13, Tesla has recorded about 11,670 registrations, a week-on-week increase of 10 percent. More details will be available in January.