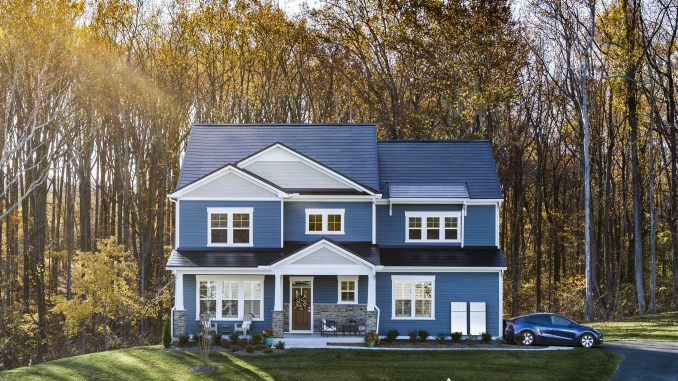 Tesla has announced its solar division has now completed over 500,000 Solar Panel and Solar Roof installations. Tesla announced the milestone on Twitter on Monday, saying the installations have it allowed it to deploy more than 4 gigawatts (GW), or 4 billion watts of clean energy.
To put that number into perspective, one gigawatt is roughly the size of two coal-fired power plants and is enough energy to power 750,000 homes.
We've completed 500k+ Solar Panel and Solar Roof installations—that's equal to ~4 GW of clean energy ☀️ pic.twitter.com/Tjz6PzYuah

— Tesla (@Tesla) December 19, 2022
Tesla's solar division has been around for a number of years, and during that time has seen its level of quarterly deployments vary from lows of just above 20 megawatts (MW) to highs near 100MW.
It had come close but never been able to break through that 100MW barrier until Q2 2022 when Tesla reported solar deployments totaling 106MW from April to June, a 25% increase year-over-year (YoY).
That number dipped a bit to 94MW in the most recent update from the company in Q3, giving it a total deployment of 418MW over the last year.
The solar panels and solar roof are just one piece of Tesla's Energy division, which also produces energy storage devices likes the consumer-oriented Powerwall and the utility-scale Megapack.
Tesla is using both solar and Powerwall to turn itself into an electricity retailer, launching Tesla Electric for the first time in Texas last week. Members of the Tesla Electric program will be able to "maximize the value" of their solar energy as their Powerwall by allowing Tesla to track energy prices in real time and when prices are high the energy stored in their Powerwalls will be sold to the grid.
Tesla also uses their Powerwalls to create Virtual Power Plants (VPP) which can supply energy to the grid during peak events. Tesla has already held several successful events in California, and was recently approved to launch a similar VPP in Texas.