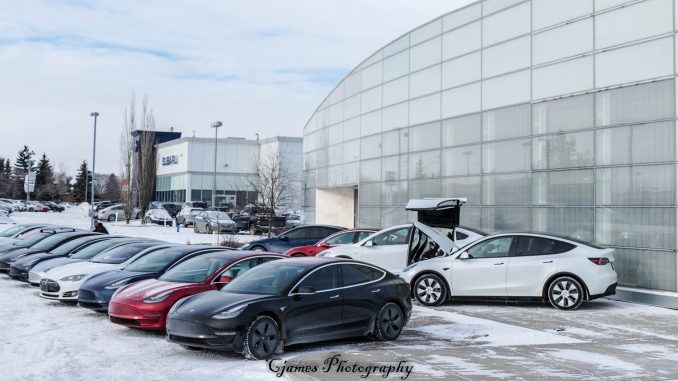 Tesla owners in Edmonton showed their excitement (and commitment) this weekend taking over the site of the future Sales, Delivery and Service Center.
Braving frigid temperatures hovering around -19°C (-2°F), an intrepid group of 25 current Tesla owners descended upon the soon-to-be Service Center. Missing only a Roadster, all vehicles in the current lineup showed up for the socially-distanced gathering.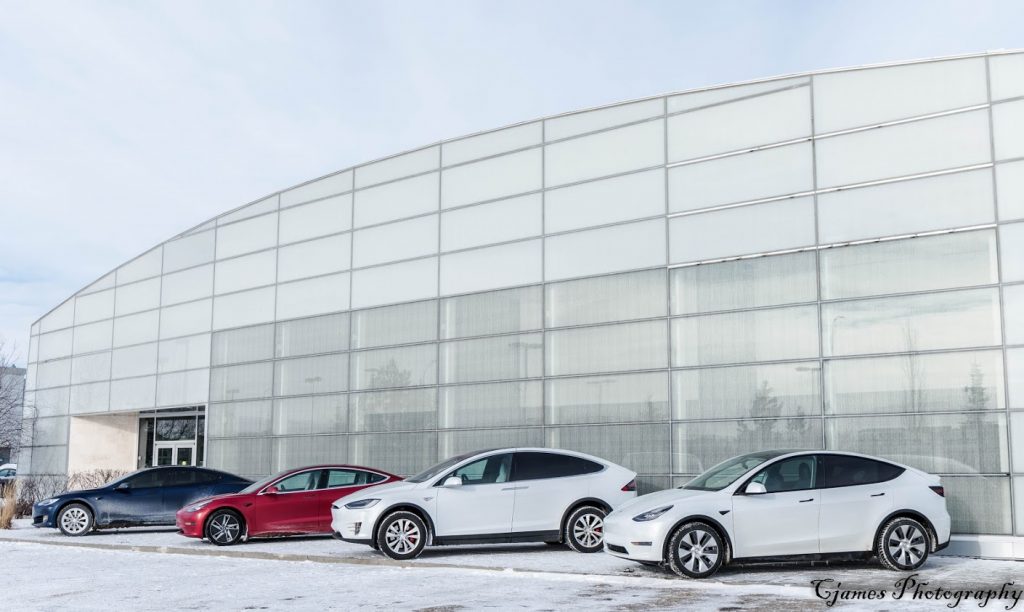 The dealership, located at 17616 111 Ave NW in West Edmonton, is now sitting empty after the previous owner, Ericksen Infiniti, moved out a few weeks ago. Drive Tesla broke the news of the sale last month, giving the automaker two locations in the province.

Confirming our reporting of the impending move-in, Tesla this week published the first job posting seeking a Sales Advisor for the new store.
No official opening date has been announced, but given some work will be required to convert the building to Tesla's needs, the doors will likely open in the early spring.
It was -19C (-2F) in Edmonton 🇨🇦, and we joined to celebrate some unofficial news. @elonmusk, are we really getting a @Tesla Service Center in Edmonton? pic.twitter.com/0mW7U1MqI6

— Tesla Owners Club of Alberta 🚗⚡🇨🇦 (@TOCAlberta) January 24, 2021