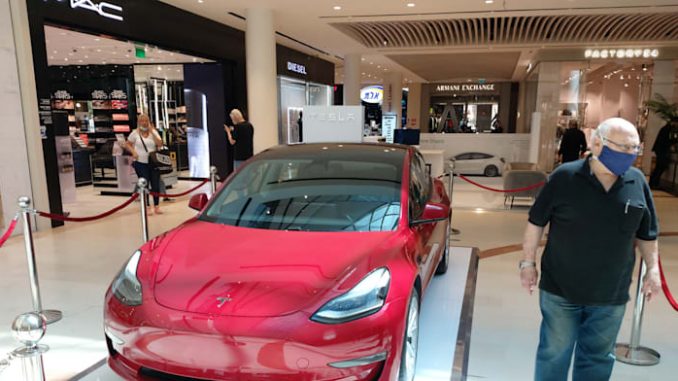 After delivering the first shipment of vehicles to customers earlier this month, Tesla has opened a pop-up shop in Israel.
The temporary shop is located in the popular Ramat Aviv Mall, where the automaker is showcasing the Model 3. Over the next three months, potential customers will have the opportunity to get a first-hand look at the electric sedan, and also talk to Tesla staff about the vehicle.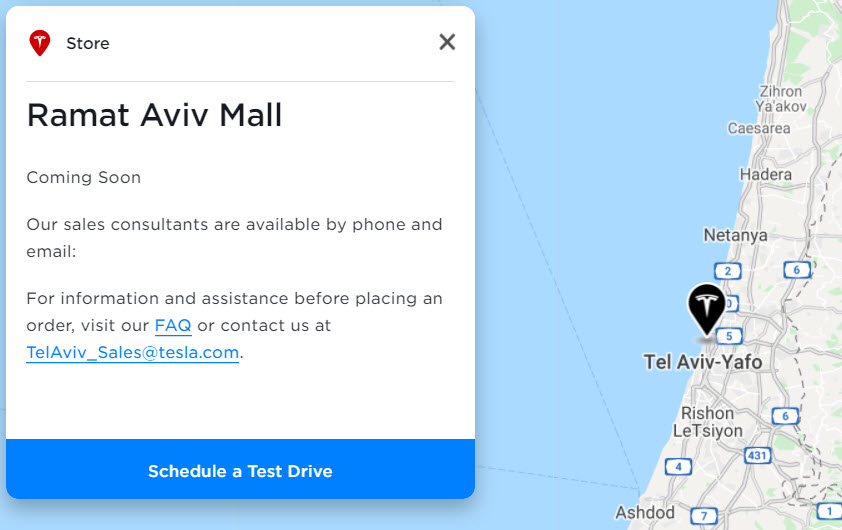 Tesla opened up the Israeli Design Studio in early February, allowing customers to place orders for the Model 3. The first 120 vehicles arrived in the country a month later, with deliveries beginning earlier this month.
Tesla also recently opened the first Supercharger in the country. The 6-stall V3 Supercharger was opened late last month in the parking garage of the Azrieli Center in downtown Tel Aviv, just a 20 minute drive from the pop-up shop.
Source: Globes